Exide Industries' board of directors recently resolved to build a multi-gigawatt lithium-ion cell production factory and also intends to apply for and participate in the Ministry of Heavy Industries' Production-Linked Incentive Scheme.

Exide's subsidiary Exide Leclanche Energy Private Limited has also ventured into lithium-ion battery systems and energy solutions (under the brand Nexcharge). The subsidiary intends to develop lithium-ion batteries and deliver energy storage solutions for India's electric vehicle (EV) market and grid-based applications through its cutting-edge R&D centre.
Exide Industries has announced a 60 billion rupee (Rs. 6000 crore) investment in the Karnataka State Department of Industry and Commerce (KSDIC) to establish an advanced cell chemistry technology gigafactory in the state.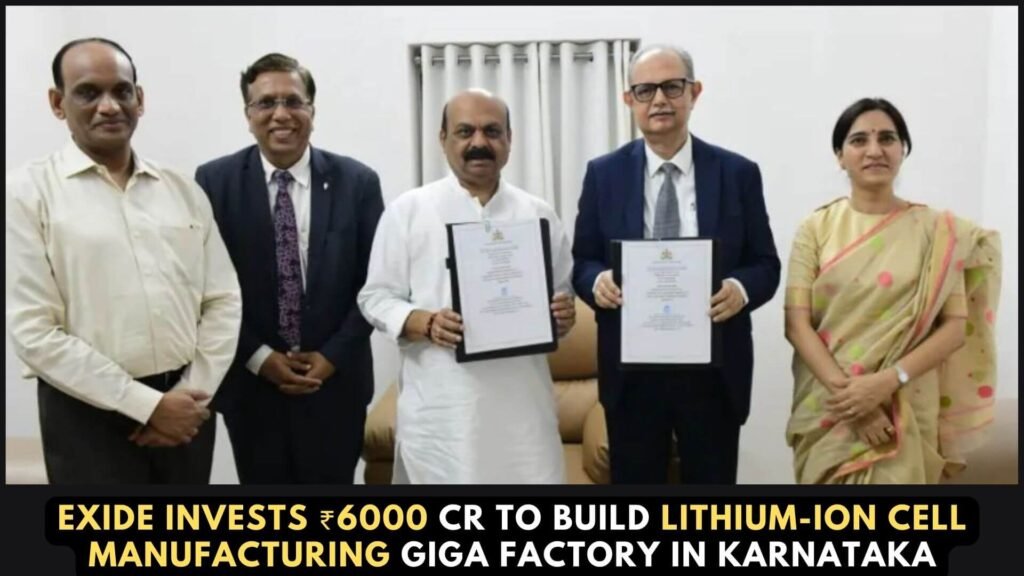 According to the department, it will be one of the country's largest Gigafactories. Land in the Haraluru Industrial Area near Bangalore Airport has being sought for this purpose. The initiative is projected to provide 1,200-1,400 job possibilities, according to the company.
This is a Syndicate News Feed; edited by Clean-Future Team