Oil India Limited (OIL), India's second largest National Exploration & Production firm after ONGC, has made a significant contribution to India's Green Hydrogen Economy by commissioning the country's first 99.999 percent pure Green Hydrogen pilot plant.
The Oil India facility, which has an installed capacity of 10 kilogramme per day at its Jorhat Pump Station in Assam, was completed in just three months.
Using a 100 kW Anion Exchange Membrane (AEM) Electrolyser array, the Oil India plant generates Green Hydrogen from the power supplied by an existing 500 kW Solar plant. For the first time, AEM technology is being employed in India.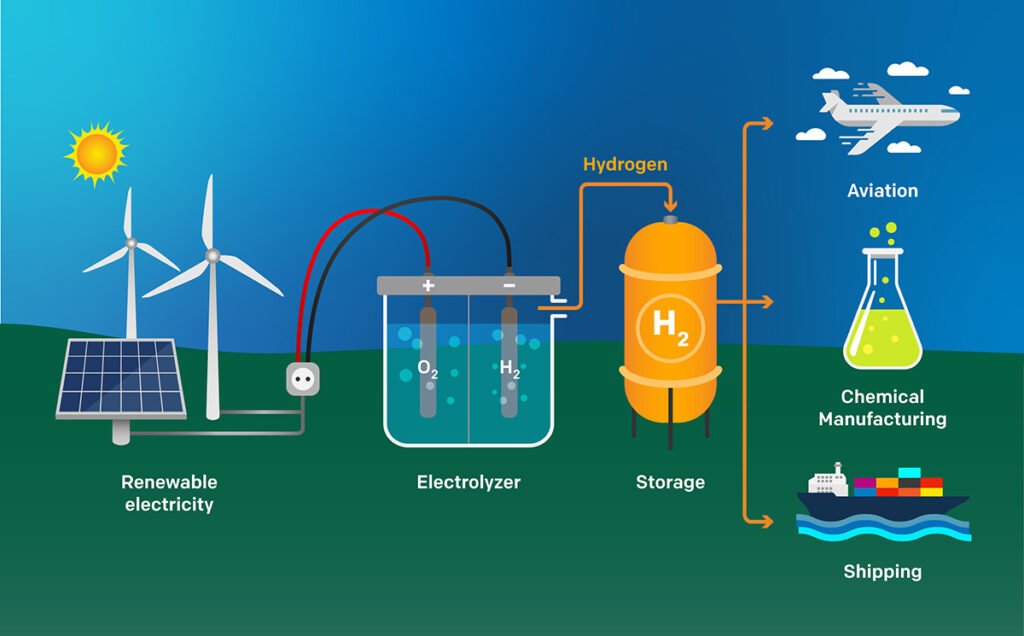 Alkaline anion exchange membrane fuel cells (AAEM) are gaining popularity as potential electrochemical devices for energy generation, providing a feasible alternative to the better investigated proton exchange membrane fuel cells (PEMFCs).
This plant's green hydrogen production is projected to expand from 10 kilogramme per day to 30 kg per day in the future. In partnership with IIT Guwahati, the business has begun a comprehensive research on the mixing of Green Hydrogen with Natural Gas and its impact on the existing OIL infrastructure.
The commissioning of a plant, although a modest one, is an important step forward for India's green hydrogen goals. The company also intends to research commercial possibilities for the blending of Green Hydrogen with Natural Gas.
This is a Syndicate News Feed; edited by Clean-Future Team