India is soon reaching a life-or-death decision: eat or drive. The invasion of Ukraine, and hence the decline of grain accessible internationally, may force the people of the country to face this dilemma.
India's 2025 aim of 20% ethanol blending in gasoline necessitates significant increases in ethanol from sugar and cereals.
According to a recent analysis from the Institute for Energy Economics and Financial Analysis (IEEFA), producing solar energy to recharge EV batteries would be a considerably more efficient use of land than cultivating crops for ethanol.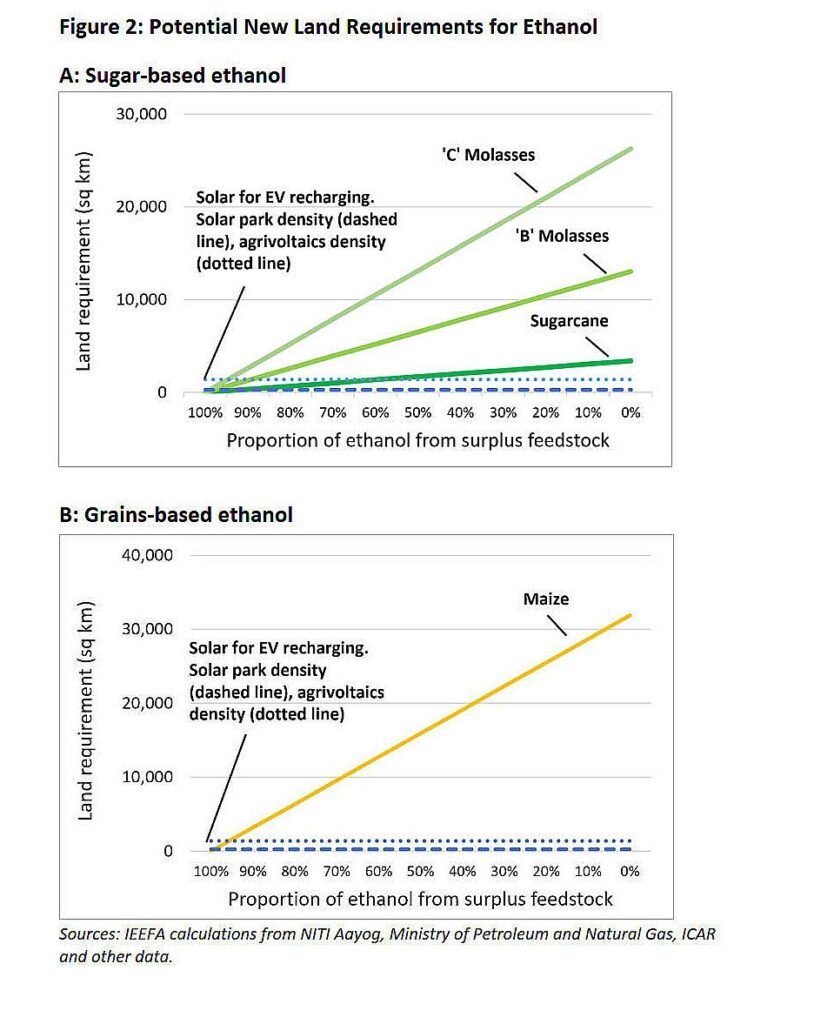 This large-scale conversion of agricultural land by India for ethanol blending clashes with other critical goals such as food production, water use, and the use of renewable energy.
Remember that Russia and Ukraine account for 26% of global wheat exports and 16% of global corn exports. There will be spillover effects in nations that produce a lot of grain. Hopefully, a production increase in nations such as Australia will avert a price-caused famine.
Reference- Money Control, IEEFA website & Report, Economic Times, Mercom India, Food Navigator