Countries that rely on Russia's fossil-fuel sector for energy and utilities are looking for alternatives. In another indication of a shifting European energy environment, Germany is building a massive thermos to heat houses throughout the winter.
The "Thermos" is over 150 feet tall and has a capacity of 15 million gallons of water. The structure maintains near-boiling water heated at all times by using surplus power generated by wind and solar farms, and it may be utilized this winter if Russian gas is unavailable.
The scope of the project is enormous. The 50-million-euro ($52 million) "Thermos" will have a thermal capacity of 200 Megawatts—enough to meet much of Berlin's hot water needs during the summer and about 10% of what it requires in the winter. The vast, insulated tank can keep water hot for up to 13 hours, helping bridge short periods when there's little wind or sun.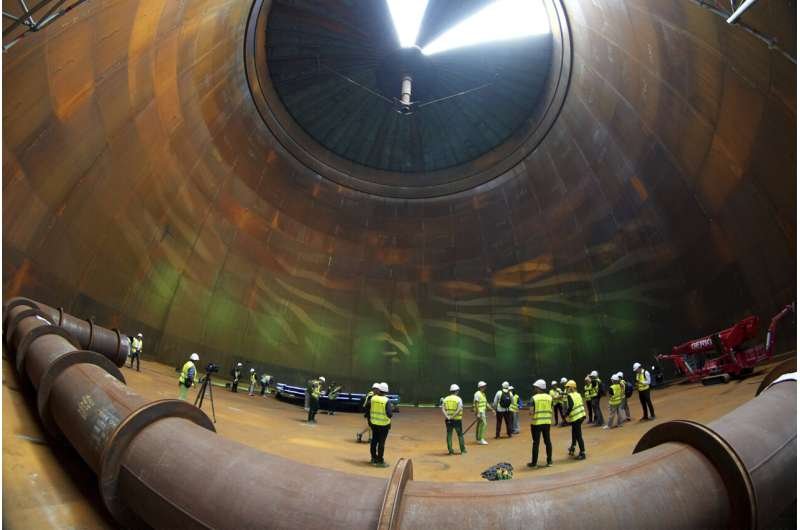 While district heating systems powered by coal, gas, or waste have been operational for more than a century, the majority of them aren't built to retain large quantities of heat. Instead, they utilize as much fossil fuel as is necessary, adding to the greenhouse gas emissions that cause global warming.
In contrast, the new facility at Vattenfall's Reuter power station will retain water heated to nearly boiling temperatures using electricity generated by solar and wind power plants around Germany. When renewable energy exceeds demand, the facility functions like a big battery, except instead of storing electricity, it stores heat.
While it will be Europe's biggest heat storage facility when it's completed at the end of this year, an even bigger one is already being planned in the Netherlands.
Reference- The Associated Press Report, Techxplore, Futurism, Clean Technica, Popular Science