Wind energy is free, yet the maritime industry abandoned sails decades ago when fossil energy entered the picture. Despite recent progress toward more sustainable fuels, heavy "bunker" diesel remains the current fuel of choice.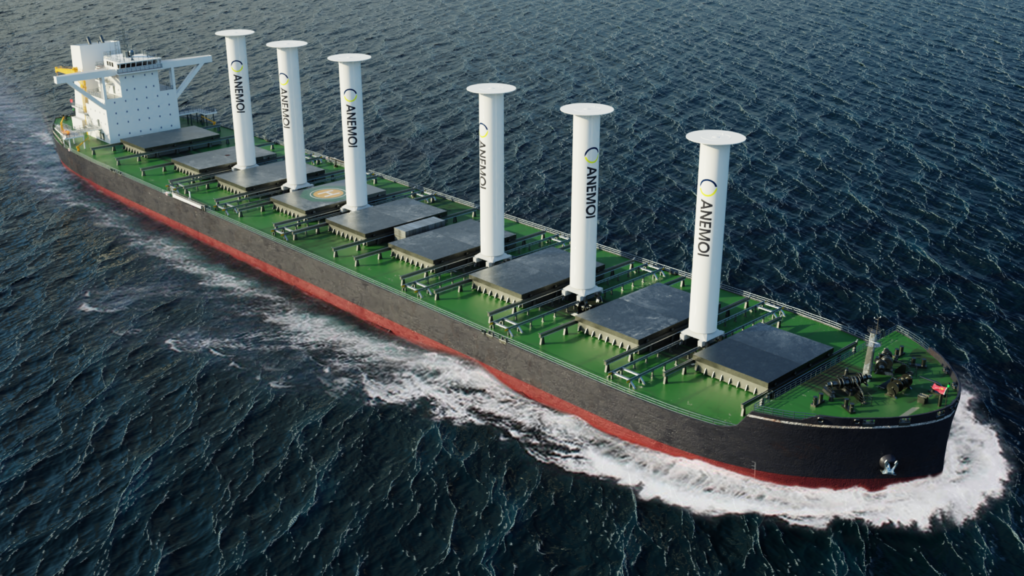 According to the technical engineering organization IEEE, "this oil is a viscous, carbon-intensive petroleum product that is left over following the crude oil refining process."
From 1970 to 2016, the volume of cargo transported by water quadrupled to 10.3 billion metric tons, and the number of ships in service today is approaching 100,000. That's a lot of bunker fuel.
Lloyd's Register, the venerable maritime consultancy and classification business, has seen wind power come and go. The company has just given its permission to a new form of sail that will assist cargo ships in meeting the goals of EEDI, the International Maritime Organization's major index for energy efficiency and carbon emissions.
For each ship type and size segment, the EEDI specifies a minimum energy efficiency level per capacity mile (e.g., tonne mile).
Lloyd's authorized sail is a rotor sail. These are cylinders that rotate vertically and resemble enormous smokestacks. Despite being fresh to the maritime industry today, the core technology extends back to the twentieth century.
The Newcastlemax bulk carrier, a new 210,000 DWT cargo ship developed by the Shanghai Merchant Ship Design and Research Institute and outfitted with rotor sails by the business Anemoi Marine, has received Approval in Principle from Lloyd's Register.
Lloyd's has "confirmed that the newbuild Newcastlemax's EEDI score will be reduced from 1.92 to 1.37 (29 percent decrease) by adding six 5x30m Rail Rotor Sails and 1.47 (23 percent reduction) by installing four 5x35m Folding Rotor Sails," according to Anemoi.
It's also simple to understand how rotor sails cope with bridges, in order to accommodate short clearance, they might be built to tilt into a horizontal position on the ship's deck. The 23-29% improvement in EEDI is just the beginning, decarbonizing the shipping industry is the ultimate goal.
Reference- Anemoi website & PR, IEEE Spectrum website, Lloyd's Register PR, Clean Technica