Mitsubishi Power Americas, Inc. has chosen Emerson, a world-leading software and engineering company, to automate the world's largest green hydrogen production and storage facility.
The industry-leading center will help integrate renewable energy by producing and storing green hydrogen for long-term energy storage.
Mitsubishi Power will leverage Emerson's hydrogen production experience and automation software expertise to increase safety, reduce costs and simplify maintenance throughout the plant's life cycle.
Excess renewable energy generated in winter and spring is difficult and expensive to store in its original state for use during the peak summer season and is therefore wasted. The Advanced Clean Energy Storage Hub will use renewable electricity to power electrolysers to produce green hydrogen.
The hydrogen produced will be stored underground in salt caverns so that it can be shipped when needed to generate clean electricity from hydrogen turbines, which will help stabilize the grid with sustainable sources and create a new path to decarbonize the western United States.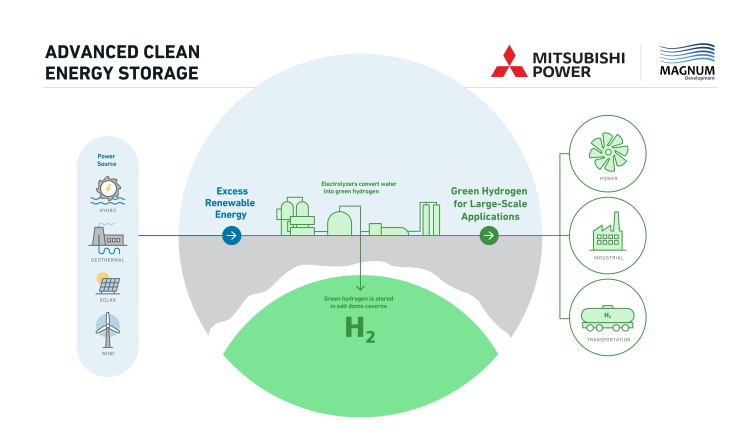 The Mitsubishi Advanced Clean Energy Storage hub will convert renewable energy through the 220 megawatt (MW) electrolyser bank to produce up to 100 tonnes of green hydrogen per day. The facility will have storage for 300 gigawatt hours (GWh) of energy in two salt caverns but the hub has space for up to 100 caverns.
This is a Businesswire News-feed; researched and edited by Clean-Future Team