As Europe's lethal temperatures continue to rise to alarming, record-breaking highs, countries are trying to preserve vulnerable infrastructure.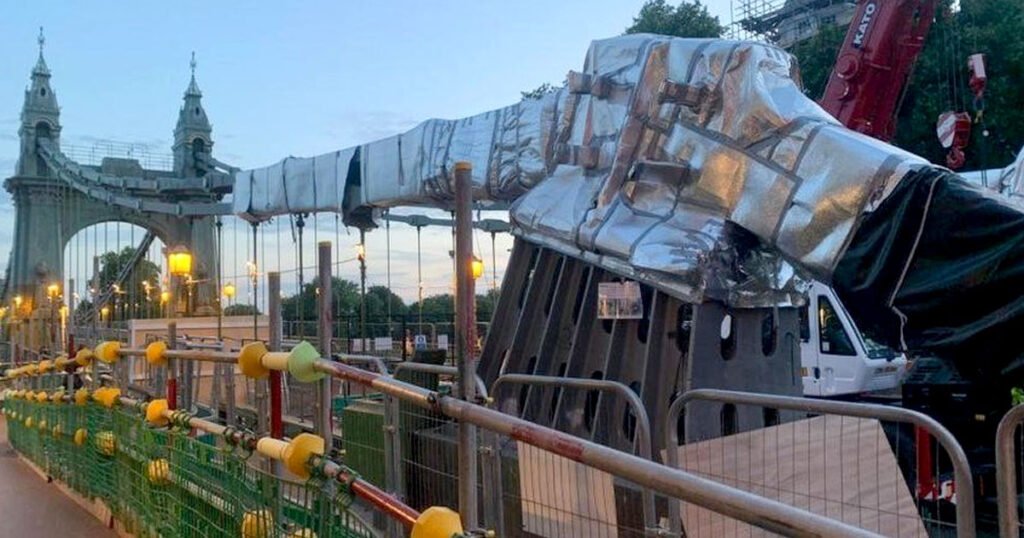 One such instance? The United Kingdom, which has just issued a "red alert" for excessive high temperature for the first time in its history, has resorted to totally coating London's 135-year-old Hammersmith Bridge with sun-reflecting silver foil to preserve it from cracking.
This isn't the first time a heatwave has caused havoc in Hammersmith. High temperatures worsened micro-fractures in the aged throughway's cast iron pedestals in August 2020, resulting in a nearly year-long outage.
As a result of the 2020 catastrophe, the local government paid around half a million US dollars in a cooling system characterized as a "huge air conditioning unit on each of the four pedestal chains."
With the country currently experiencing a heatwave, officials are hopeful that by reflecting sunlight during the day and running the cooling system over the covered parts at night, engineers will be able to maintain the temperature of the vulnerable pedestal's chains below 13 degrees Celsius (roughly 55 degrees Fahrenheit).
If the temperature rises over 18 degrees Celsius, the bridge will be closed once more. Coming summers will most certainly pose comparable risks to other ill-equipped institutions, necessitating greater inventiveness and money.
Reference-  The New York Times reports, Washington Post, Futurism, Met Office Of UK