TVS Motors was recently in the news after selling 2,99,658 units in July 2022, including both domestic and foreign sales, with a 14.06 percent YoY rise.
They're again in the news, this time for a patent leak.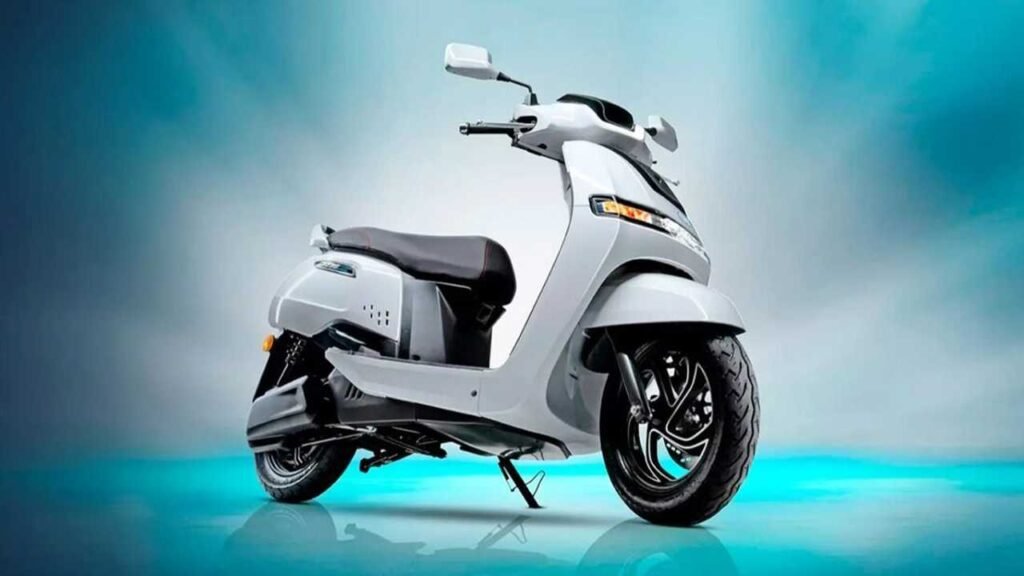 TVS is working on a new prototype hydrogen-powered scooter. You've probably heard of hydrogen fuel-cell vehicles like the Toyota Mirai. Other hydrogen-powered concept cars include the Suzuki Crosscage and an unidentified Honda prototype. This is most likely the first time a mainstream two-wheeler manufacturer has tried something like this.
TVS is incorporating it into the iQube scooter with the goal of making it simple to assemble and maintain. As fantastic as EVs are, charging time remains an issue. As a result, producers have been gradually exploring with replacements.
Except for the motor, the patent drawings of the TVS iQube hydrogen show the general architecture of the whole powertrain. An electric battery can be seen on the floorboard, implying that TVS is investigating hydrogen fuel cells as a range extender for an existing EV platform.
In terms of hydrogen, we can observe two canisters storing compressed gas at the front, which are kept in place by the front downtube. Fuel cells are located behind the seat, where a battery would be in a standard EV.
Other components necessary to regulate gaseous fuel, such as a pressure regulator, flow meter, and shut-off valve, can also be seen near the swingarm.
Hydrogen fuel cells, like electric vehicles, offer a zero-carbon impact. However, consider the charging time and infrastructural issues that are now afflicting EVs. Normal gasoline stations and current fuel transportation systems can be easily adapted to support hydrogen fuel supply and operation.
In terms of benefits, most countries believe hydrogen is superior to electric vehicles. Hydrogen has promise, but we must discover a cost-effective and green way to create and deliver it.
Reference- Rushlane, The Hindu, Zig Wheels, HT Auto, EV Obsession