As India expands and gets wealthier (some analysts believe it will surpass the United States and China by 2047), it is in everyone's best interest that it does not do so using fossil fuels.
With this in mind, the Volkswagen Group and Mahindra & Mahindra Ltd. (M&M) announced an expansion of their commercial collaboration. The firms inked a Term Sheet for the supply of MEB electric components for Mahindra's new INGLO electric platform, which expands on the earlier-signed Partnering Agreement.
The two companies want to work together to produce one million electric cars over the course of their careers, including five all-electric SUVs outfitted with MEB components. Furthermore, they would seek a larger strategic cooperation to accelerate the electrification of India's automobile industry.
The MEB Electric Platform and its components are critical to cheap, sustainable mobility worldwide. The collaboration illustrates not only that the platform industry is very competitive, but also that the MEB is on course to become one of the top open platforms for e-mobility.
In contrast to many other automobile platforms, VW's MEB platform is a collection of systems rather than a physical chassis or body. It's even used on boats. It is certainly feasible to swap out individual components with ones made in India.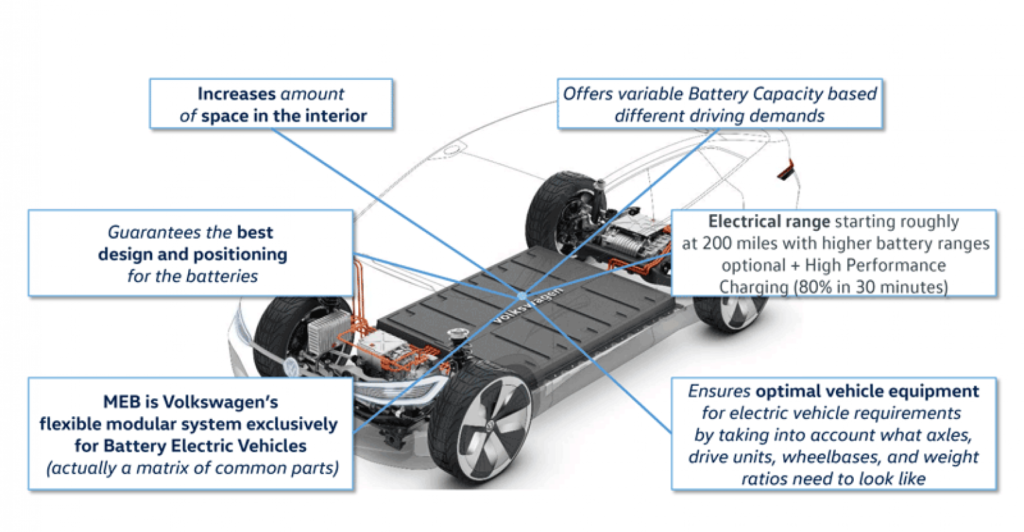 This might provide India and Mahindra the boost they need to kickstart local demand and begin production to further decrease costs; after all, India is one of the world's top five vehicle markets.
Reference- Mahindra Online Newsroom, Globe Newswire, CNBC, Autocar India, NDTV Auto