CATL is the world's largest electric vehicle (EV) battery manufacturer. This Chinese manufacturer provides Tesla, Ford, Volkswagen, BMW, and dozens of other automakers.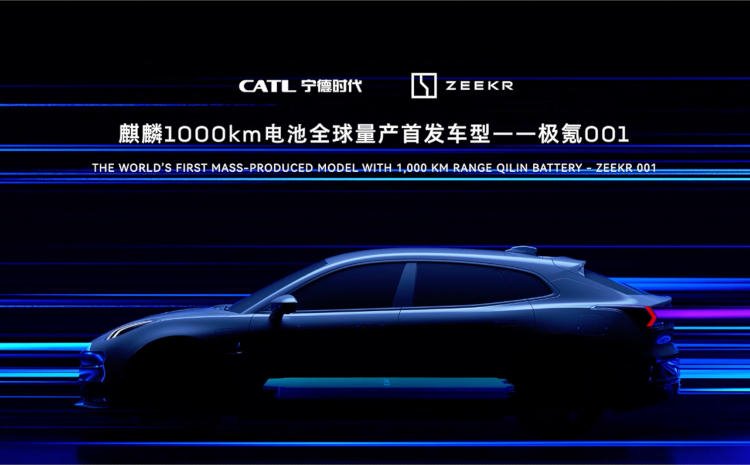 CATL is releasing new Qilin battery packs which are extremely efficient, charge quickly and also cools down quickly. The first of these will be used in Zeekr automobiles, a new luxury EV brand owned by Geely.
"ZEEKR 009 will be the world's first automobile with Qilin inside, and ZEEKR 001 will be the world's first model with 1,000 km range Qilin batteries," CATL and Zeekr revealed. They have begun a 5-year collaboration.
CATL's third-generation CTP technology is used in the Qilin batteries. It achieves the highest system integration level worldwide so far, capable of delivering a range of over 1,000 km, with a record-breaking volume utilization efficiency of 72% and an energy density of up to 255 Wh/kg.
Furthermore, by utilizing ground-breaking large-surface cell cooling technology, Qilin enables a hot start in 5 minutes and quick charging in 10 minutes.
It can supply 13% more power than the 4680 battery with the same chemical system and pack size, resulting in an overall improvement in range, fast-charging, safety, service life, efficiency, and low-temperature performance.
That's true – CATL claims to have built better battery cells and battery packs than Tesla.
This is PR Newswire Feed; edited by Clean-Future Team