Tata Motors, one of India's leading vehicle manufacturers, has introduced the Tiago EV, a 5-door hatchback built on the company's Ziptron electric car platform that is suited for Indian driving conditions. The Tiago EV costs roughly 8.49 lakh and comes standard with a 19.2 kWh battery and 3.2 kW charging.
According to the firm, it has a range of 250 kilometers. Drivers may upgrade to a 24 kWh battery version with 315 kilometers of range and a 7.2 kW charger for roughly 11.29 lakh. Meaning , it comes with two battery pack options and four charging systems, allowing consumers to select the combination that best meets their mobility demands.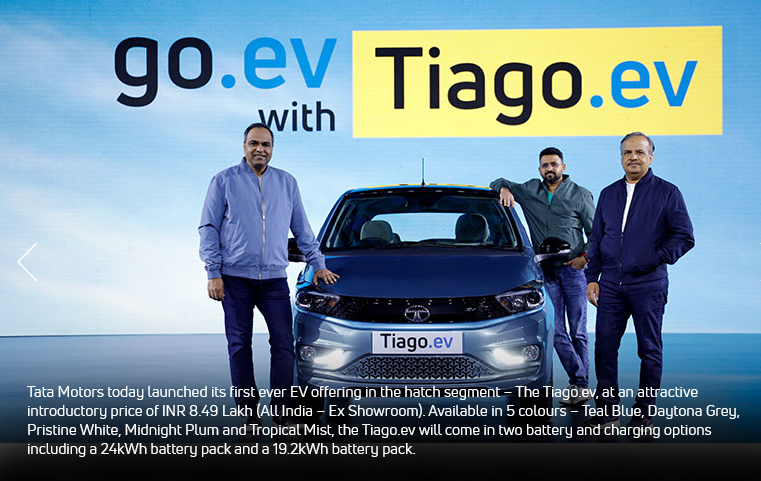 The front wheels of the Tata Tiago EV are powered by a 55 kW (74 hp) permanent magnet synchronous electric motor. It produces an immediate torque of 114 Newton-meters (84 pound-feet). Tata claims that the new car accelerates to 60 km/h in less than 6 seconds. Sales will commence on October 10th.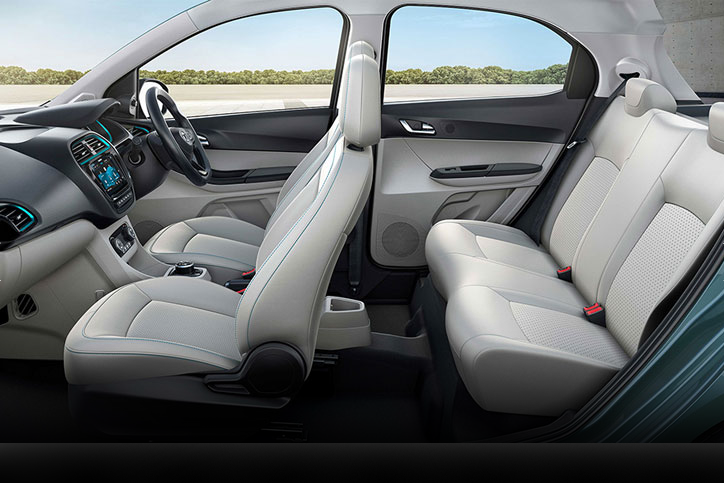 The Tiago EV is not an autocrosser. It is a capable electric vehicle that has been carefully tailored to the demands and expectations of its intended Indian consumers.
This is a PR Newswire Feed; researched and edited by Clean-Future Team