Aeromine has developed a bladeless wind energy device that generates power from ambient wind currents. Joint study with Sandia National Laboratories and Texas Tech University confirmed this unique method.
The system is vibration-free, silent, and simple to set up. Best of all, the business claims it can generate up to 50% more electricity than a comparable solar power array while costing no more and occupying only 10% of the available roof space. BASF is now evaluating an Aeromine system at its Wyandotte, Michigan plant.
The device uses aerodynamics comparable to racing car airfoils to trap and enhance each building's airflow. In any weather, the fixed, quiet, and long-lasting Aeromine device provides electricity around the clock.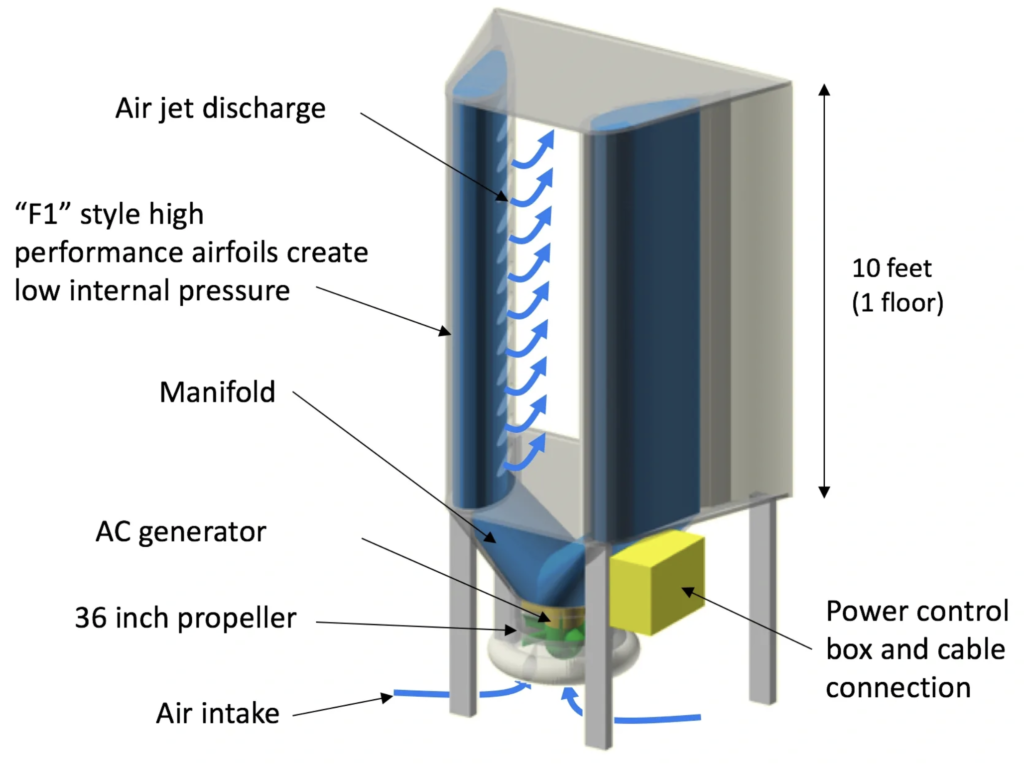 An Aeromine system is made up of 20 to 40 units that are positioned around the perimeter of a structure facing the primary wind direction. The combination of this wind solution and rooftop solar, designed to integrate seamlessly with a building's current electrical system, may provide up to 100% of a building's onsite energy demands while minimizing the need for energy storage, according to the business.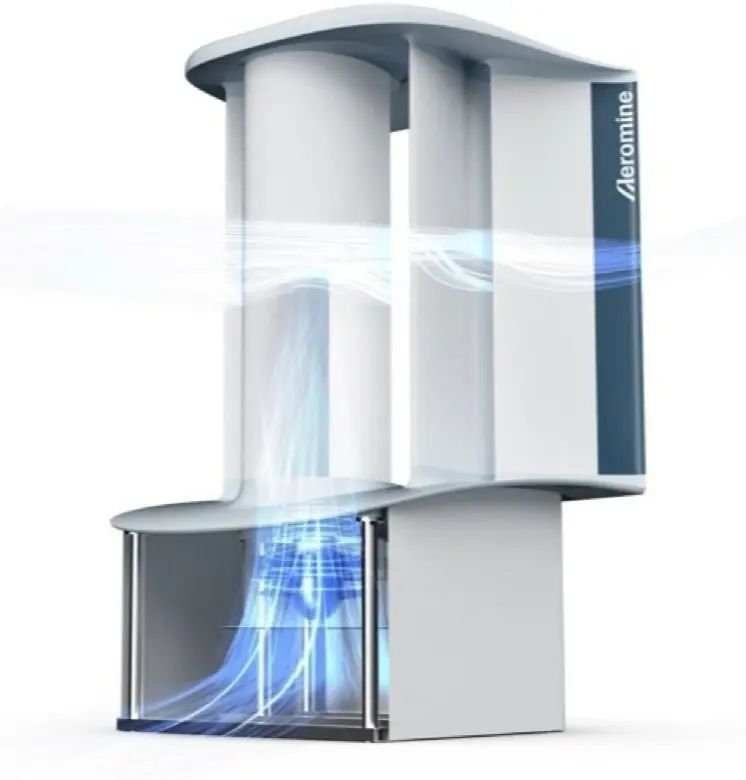 The revolutionary aerodynamic architecture of Aeromine collects and amplifies developing airflow in winds as low as 5 mph. A single device produces roughly the same amount of energy as 16 solar panels. This is a sleek, quiet, and simple to install on-site renewable energy system that is both cost effective and space efficient. It produces more energy while taking up less space.
Reference- Aeromine website & PR, Interesting Engineering, Futurism, PV Magazine, Clean Technica