Sysco Corporation, the world's largest distributor of food service equipment, just received the first series-produced battery electric Freightliner eCascadia. By this action Sysco is setting the way for the future of food service distribution's sustainability.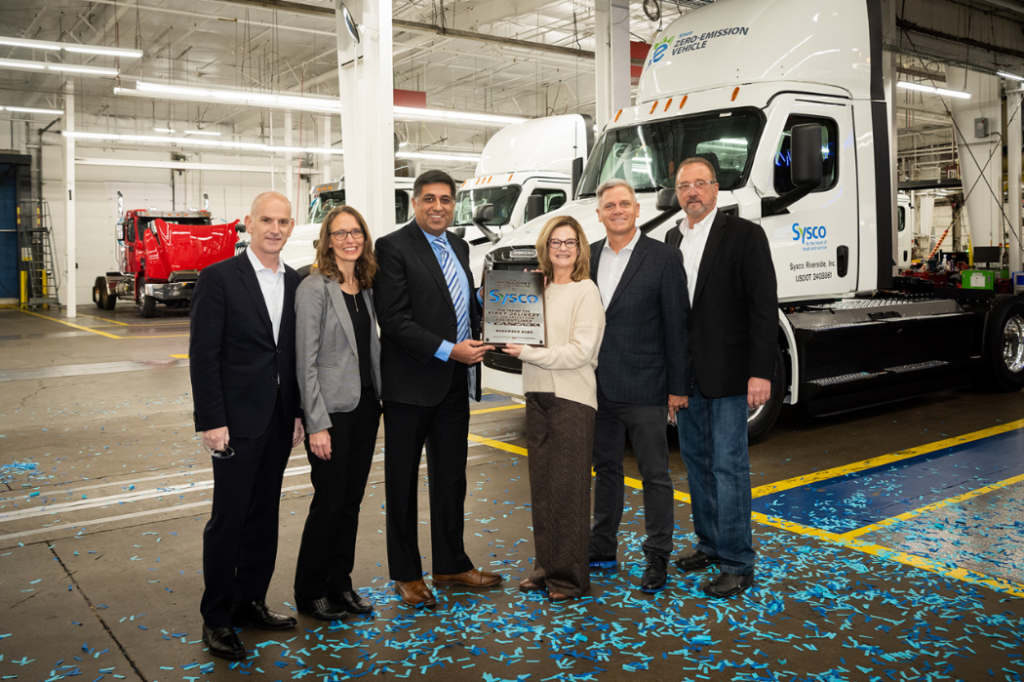 The firm got its first zero-emission Class 8 vehicle at the Daimler Truck North America (DTNA) Manufacturing Plant in Portland. The company's first Freightliner eCascadia is expected to enter operation at Sysco's Riverside, California facility, which will receive additional eCascadias in the following months.
This zero-emission vehicle is strong, silent, and, most importantly, quite comfortable to drive. They are leading the industry with their science-based climate goal by significantly reduce their direct emissions by 27.5%.
Sysco and DTNA, North America's largest heavy-duty truck manufacturer, have confirmed intentions to use up to 800 battery-powered Freightliner eCascadias by 2026. By 2030, the goal is to electrify 35% of the US fleet.
eCascadia prototypes have been deployed in client fleets for over 1.5 million miles in pre-series manufacturing and field testing since 2018. This truck relies heavily on the revolutionary Detroit ePowertrain and innovative safety and connectivity technologies from Detroit Assurance.
The Freightliner eCascadia has an average range of 155, 220, or 230 miles, depending on the design, and is powered by a variety of batteries and drive axle choices. As a result, the vehicle is best suited for short-distance applications such as last-mile logistics, local and regional distribution, and warehouse-to-warehouse applications that allow depot-based charging.
Sysco Riverside is also expanding its solar power and charging infrastructure to allow for the deployment of more battery-electric vehicles and the use of green electricity.
Reference-Daimler Truck Online Newsroom, Clean Technica, EV Obsession, Electrek, The Verge