Shipping containers are currently quite common around the world, and they may be transported by truck, rail, or ship. However, the requirements of the objects contained within such containers might vary greatly.
Cars, for example, must be fastened down to prevent damage. Items in boxes or crates are frequently already protected from jostling, but they may have additional requirements, such as protection from severe temperatures.
Batteries are unquestionably an exception. You must safeguard them not only from severe temperatures to prevent pre-sale degeneration, but also from discharge, puncturing, and catastrophic fires. And, the sooner you can deliver them to assembly factories or maintenance facilities, the better.
Maersk, a well-known worldwide shipping firm, appears to be aware of all of this, and a recent announcement suggests that it is taking it seriously.
A.P Moller-Maersk is expanding its horizons as a preferred logistics partner for Central European automotive manufacturers and original equipment manufacturers (OEMs) with the recent opening of a 14,000-square-meter warehouse specializing in handling batteries for electric cars in the heart of the Czech and German car maker clusters.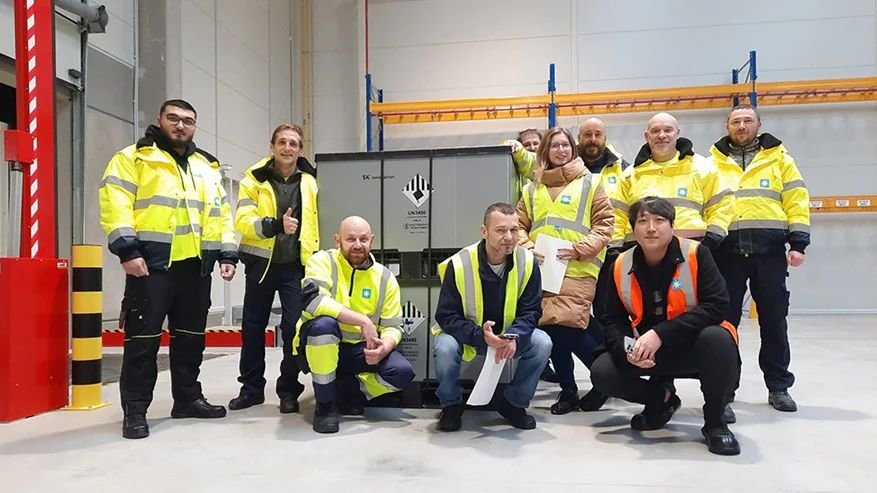 The warehouse is completely equipped with safety mechanisms to guarantee that the electric vehicle batteries are handled safely. The warehouse will be separated into four fire-resistant sections, as well as thermal monitoring cameras and in-rack sprinklers.
The specialized warehouse not only provides repacking services, but also extensive quality controls, battery charging, and other value-added services along automotive supply chains.
Reference- Maersk PR, India Shipping News, Clean Technica