Discovering novel and exciting ways to reuse, recover, and upcycle is an important component of Intel's sustainability agenda. Embracing the "circular economy" paradigm allows things and resources to be used for as long as possible before being recycled.
Implementing such a circular system not only reduces company's operating footprints, but it also produces significant value for the corporation. Intel's circularity efforts earned more than $100 million in income and more than a billion dollars in cost reduction last year.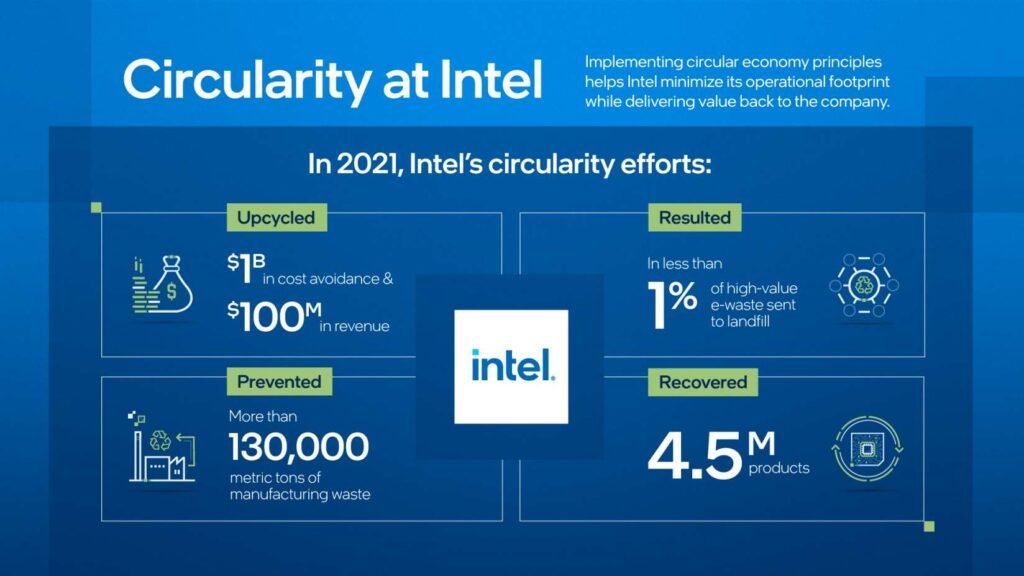 It was also able to completely prevent or recycle/reuse 130 thousand metric tons of industrial trash. These outstanding outcomes highlight the potential of circular economy programs and their capacity to generate enormous commercial value while advancing sustainability.
Intel is committed to meeting its 2030 objectives of zero waste and circular economy solutions for 60% of manufacturing waste streams by looking for methods to recycle materials within the organization.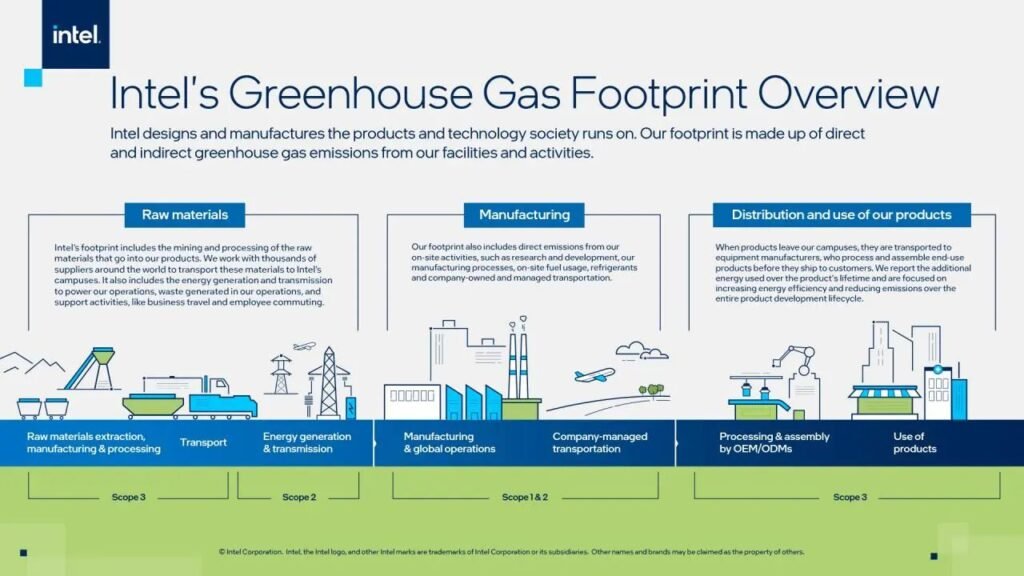 Intel worked with vendors to segregate the major solvents used in its wafer manufacture etch process from other solvents in order to meet its sustainability goals. In 2021, more than 8,000 metric tons of solvent were recovered and resold through a third-party marketplace as a result of this operation.
Intel has decreased its yearly need for packaging materials by more than 180 metric tons by adopting new packaging rules and redesigning their boxes with latch clasps instead of sealing tape.
Intel and its suppliers maintained their commitment to metal reuse in 2021, recycling 1,700 metric tons of precious metal-containing waste from 40 countries. These approaches cut e-waste while also demonstrating the strength that emerges when value chain partners collaborate.
This is PR Newswire Feed; fake checked and edited by Clean-Future Team