Nikola has devised a novel solution to the problem of hydrogen fueling stations. For those of you new to the topic, fuel cell vehicles, like their battery-powered counterparts, are powered by electricity. The difference is that fuel cells produce electricity on the fly, by catalyzing a chemical reaction between hydrogen and air.
Let's go to Nikola's answer now. The firm recently announced the introduction of its HYLA hydrogen brand, as well as a proposal to build 60 new hydrogen fuel stations in California and Colton, Ontario, by 2026, as well as a plant supporting the Port of Long Beach.
Nikola also announced intentions to provide hydrogen to consumers via a mobile fueling station, which it calls the "HYLA Flexible Mobile Fueler."Nikola describes HYLA as an "integral part of Nikola's flexible customer service in its early years."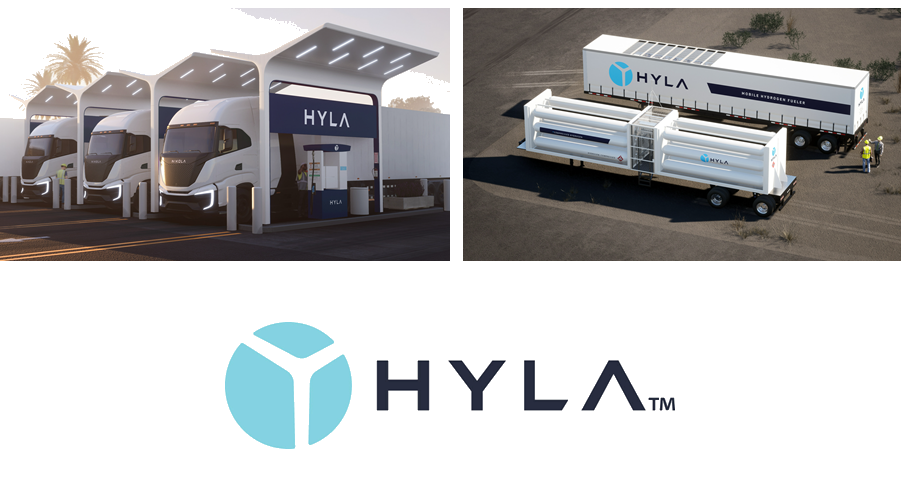 "The mobile fueler cools and compresses hydrogen in order to quickly fill 700 bar FCEV heavy-duty trucks," Nikola explains. "When combined with a 960 kg hydrogen tube trailer, the mobile fueler can refill client trucks back-to-back." The first of its mobile fuelers is now in service, with more to follow in the first quarter of this year. In addition to its own fleet, the business plans to deploy third-party fuelers.
There are indicators that the ideal of zero-emission transportation driven by green hydrogen is becoming a reality. This includes a new partnership with the Plug Power, which is also involved in the green hydrogen movement.
Fortescue Future Industries, a subsidiary of the major mining conglomerate Fortescue, is also a member of team green hydrogen. FFI has signed a Memorandum of Understanding on January 24 to investigate large-scale green hydrogen generation in the United States.
Th company has been increasing sales of its Tre class 8 heavy duty fuel cell trucks. Nikola has been awarded a $2 million grant from the US Department of Energy for the development of an autonomous fuel station system in 2021.
Reference- PR Newswire, Electrek, Inside EVs, Nikola Online Newsroom