When (and if) Sony Honda Mobility's Afeela electric car goes on sale, it will feature Qualcomm's Snapdragon Digital Chassis – an automotive technology platform that blends safety and connection systems, entertainment, customization, and upgradability into a single product.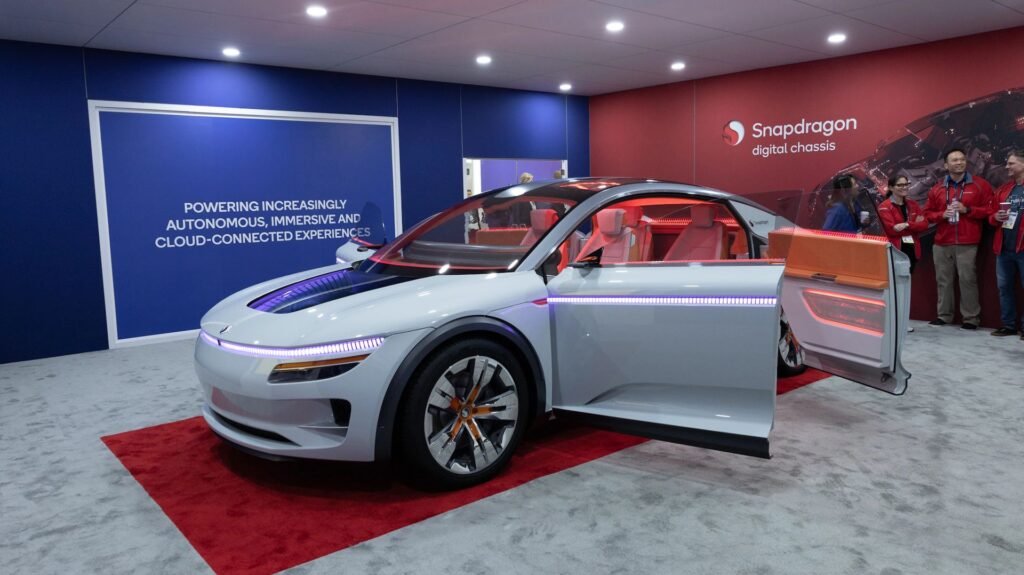 Finding the proper technology partner means simplifying a vehicle's design and opening up new income streams in the form of passenger entertainment and downloadable updates for automakers.
Snapdragon Auto Connectivity includes connected systems such as 5G and vehicle-to-vehicle technologies, Snapdragon Cockpit Platform provides digital instrument clusters and infotainment controls, Snapdragon Car-to-Cloud allows for over-the-air software updates, and Snapdragon Ride Platform provides driver assistance technologies and autonomous driving capability.
Qualcomm says," technology, software, and electrical architecture are among "the key differentiators" automakers will have to consider in a future where how a car drives no longer sets it apart from its rivals."
Sony Honda Mobility, Mercedes-Benz, General Motors, Cadillac, and Stellantis are among the companies that have used the Qualcomm Digital Chassis. BMW, Hyundai Motor Group, Nio, and Volvo have also expressed interest in the new platform, according to the business.
At a time when automakers are still dealing with semiconductor shortages, it is evident that they are hoping to gain from the Digital Chassis' ostensibly inherent simplicity.
Qualcomm hopes that its Digital Chassis could "inspire new revenue models for manufacturers" that go beyond simply selling and servicing a car, like to how Mercedes will soon charge drivers $1,200 to unlock extra performance concealed behind a paywall encoded into the computer code of its EVs. By purchasing the Performance Pack software upgrade, the latest version of the Polestar 2 may be made more powerful.
All of this electrical wizardry is fascinating and will open up new money sources for manufacturers by allowing them to install or unlock premium features for a cost, this simply means even if you pay to unlock features like heated seats or more power, you may not be able to pass those enhancements on to the next owner.
This is the way the future will be as manufacturers attempt to monetize new technologies. Over-the-air updates are a two-way street. What can be download wirelessly can also be deactivated wirelessly.
Reference- Electrek, Wired, Qualcomm website & newsroom, Clean Technica, Futurism, Interesting Engineering