The world today is dependent on electronic devices such as mobile phones, laptops, and so on. Unfortunately, if the battery of these devices runs out, one can locate an electric outlet to charge with a portable charger, or bring a power bank as a backup in case you don't have access.
However, if you find yourself in a similar scenario where your electric vehicle battery dies on the road or while traveling and you are unable to replenish it, you will need to locate a charging station or a plug point for your EV, but they may not be accessible when and where you need them?
With products named POKT and QYK, a Bangalore-based startup named Mojo Green, has discovered a solution to address this issue and has come up with mobile power bank like charging option for EVs.
POKT is a portable battery generator that provides all-in-one emergency electricity. Instead of a traditional inverter, it can be used as a backup power source.
It is made up of two parts: a generator and a battery. Its primary component is the charger, inverter, or driver. Mojo Green refers to it as a generator. You can immediately link and power electrical items such as mobile phones and laptop computers.
Another component is the battery. The POKT is made up of a 3-kilowatt-hour battery and a 3000-watt charger that transforms direct current from the battery into alternating current for the sockets, enabling electrical devices to be inserted in and used or charged directly.
Remember it is not a fast charger. With this POKT charger, you can charge your electric car just like you charge your mobile phone with a mobile power bank.
QYK is Mojo Green's fast charging station on wheels. It has two different options called QYK 10 and QYK 25. Both are DC fast charging options.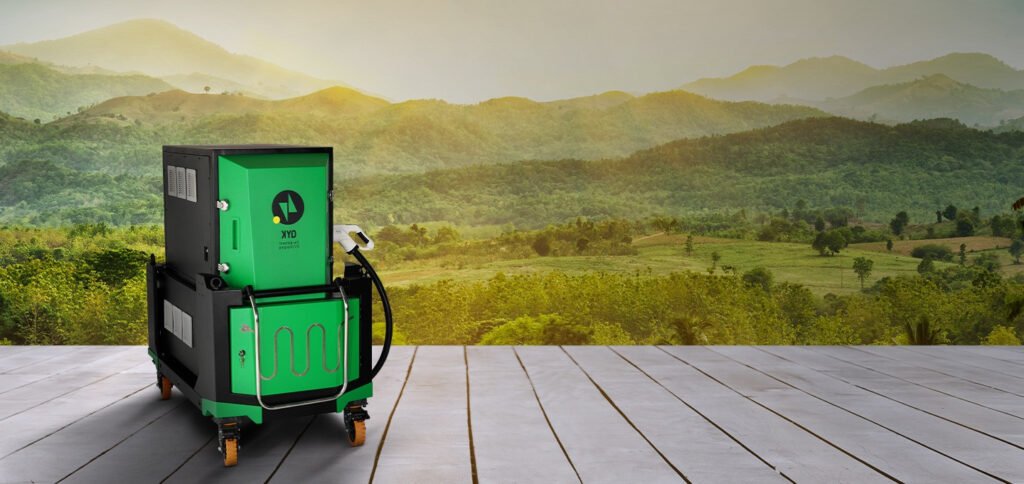 The QYK 10 is powered by 12-kWh of its LFP chemistry battery and weighs up to 250 kg. It supports GBT and CCS chargers and can generate 10 kilowatts of output power. That means you can charge your Nexon EV which has a 30 kWh battery, up to 40%, with this 10 kWh DC fast charger.
QYK 25 is the second variant of Mojo QYK. It has similar characteristics to QYK 10, except for performance numbers. The QYK 25 receives a 30 kWh LFP battery and 25 kWh output. This weighs up to 400kg. With the QYK 25, you can fully charge your Tata Nexon EV with a 30-kWh battery in less than an hour. Mainly, this QYK is for those planning to set up an EV Roadside Service.
This is a syndicate news feed; edited by Clean-Future Team