Plastics are one of today's most versatile technologies, yet their single-use nature has rendered them an ecological and environmental poison.
India creates 3.4 million tonnes of plastic garbage, of which only 30% is recycled; the remainder ends up in landfills. Plastic use, on the other hand, was 19.8 million tonne in 2019-20 and expanding at a 9.7 percent annual rate. Plastics are clearly irreplaceable.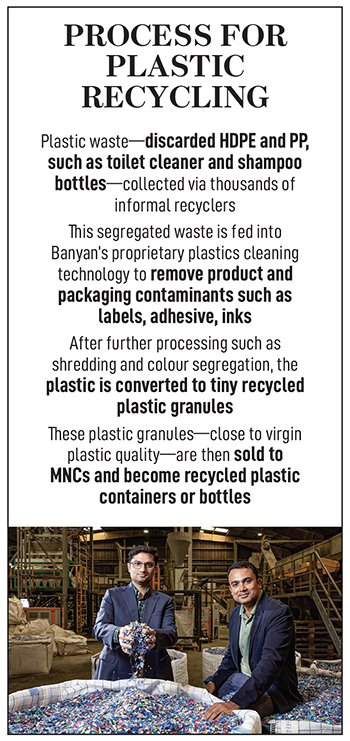 Companies such as Hyderabad-based Banyan Nation are attempting to address the plastic issue. It takes about 1,000 tonnes of plastic garbage every month and turns it into reusable granules, so creating a circular economy.
Banyan Nation is a vertically integrated plastic recycling company that helps brands use recycled plastics instead of virgin plastics in mainstream products and packaging, while leveraging mobile technology to map, integrate and train thousands of local kabadiwalas or informal recyclers for collection of plastics waste.
The company gathers waste High Density Poly Ethylene (HDPE) and Polypropylene (PP) plastics, such as detergent bottles and toilet cleansers, through their digitized and traceable informal supply chain—the kabadiwalas' network.
Following collection, the recycling process begins: To begin, the cleaning process eliminates all pollutants, including labels, adhesives, inks, and dirt. After a lengthy procedure, they are transformed into granules with quality and performance equivalent to virgin HDPE plastics.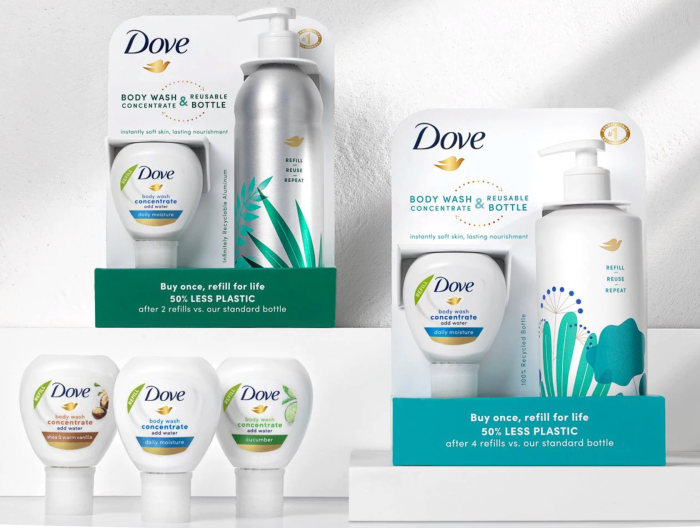 Working with HDPE/PP bottles, such as lotion, shampoo bottles, that include labels, colors, inks, prints, and leftover of items, is a highly complicated operation so Banyan Nation had to create its own washing process, in order to completely eliminate these.
Once sold to large FMCG players such as Hindustan Unilever or lubricant companies, these granules are used to make plastic containers all over again, thus closing the loop.
Banyan Nation's goal—which is aggressive but achievable—is to help transform the way India consumes, recovers, recycles, and views plastics as a resource. So far, the company has raised a total of $14.3 million in funding.
Reference- Forbes India, Business Insider, National Geographic, Down To Earth, Banyan Nation website