Global sales of electric vehicles are expected to break another record this year, increasing their percentage in the entire automobile market to over one-fifth and ushering in a dramatic restructuring of the auto industry with consequences for the energy sector, particularly oil.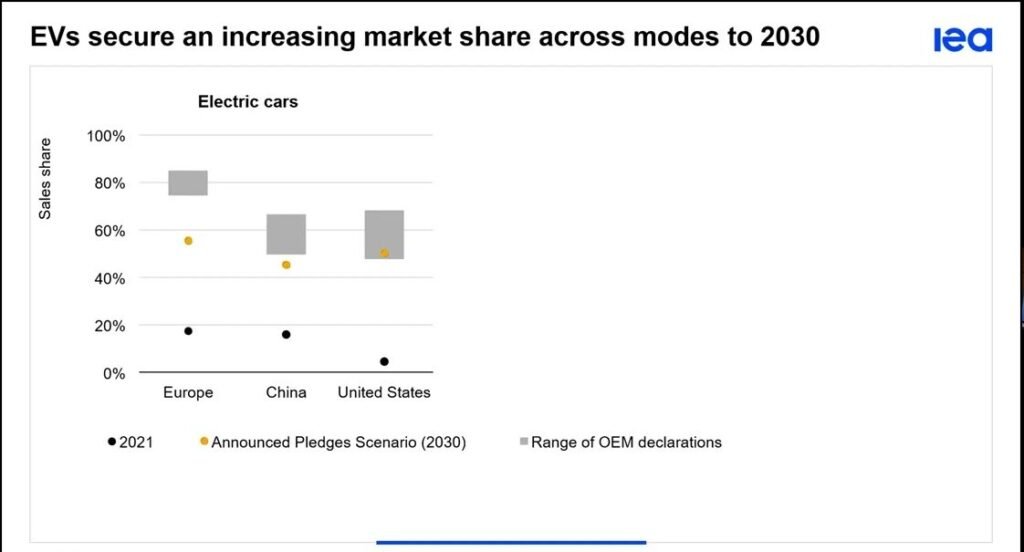 According to the latest edition of the International Energy Agency's (IEA) annual Global Electric Vehicle Outlook, more than 10 million electric cars were sold worldwide in 2022, with sales predicted to increase by 35% this year to 14 million.
Based on the most recent IEA predictions, electric cars' proportion of the entire auto market has climbed from roughly 4% in 2020 to 14% in 2022, and is expected to expand to 18% this year.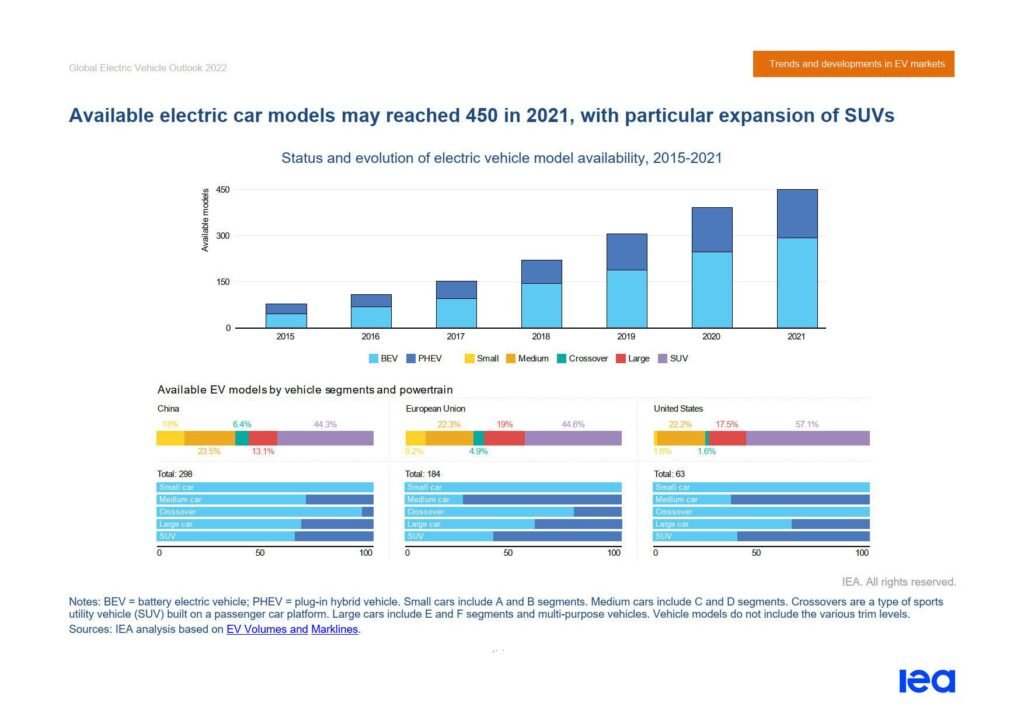 Thus far, the vast majority of electric vehicle sales have been focused in three markets: China, Europe, and the United States. China is the market leader, accounting for 60% of worldwide electric vehicle sales in 2022.
China now accounts for more than half of all electric vehicles on the road worldwide. Europe and the United States, the second and third largest markets, both had considerable growth in 2022, with sales growing by 15% and 55%, respectively.
Despite the fact that electric car sales and manufacture are concentrated in only a few major areas, there are encouraging indicators in other regions. Last year, electric car sales more than tripled in India and Indonesia last year, albeit from a low base, and they more than doubled in Thailand. The share of electric cars in total sales rose to 3% in Thailand, and to 1.5% in India and Indonesia.
These proportions are projected to rise in the future as a result of effective policies and private-sector investment. In India, the government's USD 3.2 billion incentive plan, which has attracted USD 8.3 billion in investments, is likely to significantly increase battery manufacturing and EV adoption in the coming years.
In emerging and developing economies, the most dynamic area of electric mobility is two- or three-wheel vehicles, which outnumber cars. For example, over half of India's three-wheeler registrations in 2022 were electric, demonstrating their growing popularity.
This article is based on latest edition of ' IEA's annual Global Electric Vehicle Outlook' fake checked and edited by Cleaan-Future Team