Thyssenkrupp Nucera, a German-Italian joint venture, will deliver more than 700 MW of water electrolysis capacity to H2 Green Steel, a Swedish renewable energy steel start-up. In Boden, Sweden, more than 30 electrolysers will be installed in Europe's first commercial green steel plant.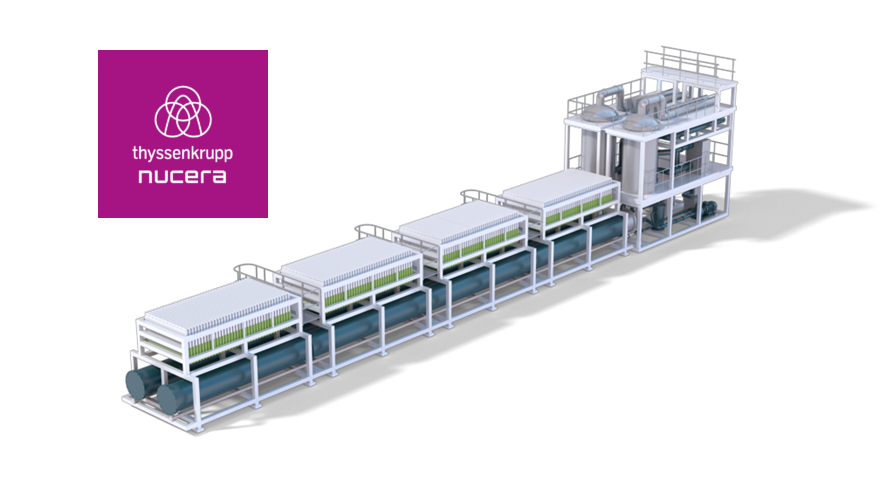 The installation of the electrolysers at H2 Green Steel, will make the Boden facility the world's first to have a gigawatt-scale production capacity. Thyssenkrupp Nucera's "scalum" style alkaline water electrolysis modules will make it possible. The Boden factory, which is set to open in 2025, will manufacture 2.5 million tonnes per annum (tpa) of green steel, with the goal of increasing to five million by 2030.
H2 anticipates that steel produced at the Boden facility will have a 95% decrease in emissions when compared to standard steel production processes. Thyssenkrupp Nucera and Brazilian business Unigel also agreed to increase the water electrolysis capacity of their green hydrogen facility from 60 MW to 240 MW.
With an initial 60 MW offering, Brazil's first industrial-scale green hydrogen factory is scheduled to start generating 10,000 tpa of green hydrogen and 60,000 tpa of green ammonia by the end of 2023.
H2 Green Steel began production in February 2023 at Europe's first green steel factory in Boden, northern Sweden. By 2025, the business plans to start making steel with hydrogen instead of coal.
Green steel would be created by combining hydrogen with iron ore, resulting in just water vapour. H2 Green Steel would generate its own green hydrogen by tapping into a nearby river. The Lule River's hydropower and surrounding wind farms would provide the area's renewable energy needs for plant operation and electrolysis, respectively.
This is a Globe PR Newswire Feed; edited by Clean-Future Team