Tidal flats are wetlands that can be found on coastlines globally. The tidal flats in South Korea's Yellow Sea, such as those on Yubudo Island, are a crucial part of a migratory route for 50 million shorebirds. These birds travel 18,000 miles from eastern Russia and Alaska in the summer to Australia and New Zealand in the winter.
During their long journeys, many birds only make one stop, and they rely on the tidal flats in South Korea for food and shelter, which include crabs, clams, snails, and sea worms.
Korean tidal flats contain benthic diatoms, microscopic organisms that sink into the mud as they go through their life cycle, effectively burying carbon dioxide in the sediment below. The unique characteristics of these tidal flats are their diverse and abundant benthic diatoms, as well as the exceptionally deep mud, which can reach depths of over 80 feet.
Their biodiversity and abundance inspired many beloved local cuisines, unique coastal culture, and a fishing economy worth over $330 million U.S. dollars a year. 
According to a 2021 study, South Korea's tidal flats and salt marshes absorb 260,000 tons of carbon dioxide annually, equivalent to taking about 110,000 cars off the road every year. The same year, the South Korean government announced a four-year project to bring back tidal flats and salt marshes to help fight climate change.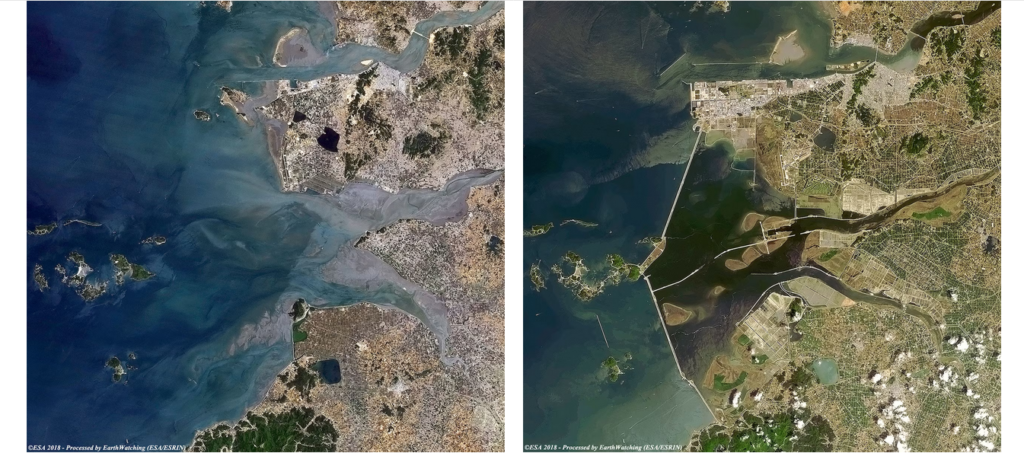 Of all the threats to tidal flats—such as sea level rise and pollution—land reclamation has led to the most loss.
Scientists are only beginning to understand the true extent of this loss globally, but one recent study suggests 16 percent of the world's tidal flats have disappeared in the past few decades.
Reference- National Geographic, BBC, Discovery, Nature, Korea Times