The North East Frontier (NF) Railway is on a 'go-green spree', and is trying to turn every possible non-conventional energy opportunity into a reality, and this has already started paying rich dividends.
The green initiatives include harnessing solar energy and optimizing use of LED lights within the premises of the railways in the region.
The initial plan of the NF railway is to ensure that the Guwahati Railway Station, the largest station in the North East India derives the maximum of its energy needs from non-conventional energy, and slowly turn it into a model station which will run solely on renewable energy.
Northeast Frontier Railway has Five Divisions- Tinsukia, Lumding, Rangiya, Alipurduar and Katihar. The Indian Railways, in its Vision 2020 document envisages to utilize a minimum of 10 per cent of its energy requirement from renewable sources.
"The Indian Railways has plans to harness about 200 MW of non-conventional power in the  next five years based on techno commercial assessment, and out of this, about 50 MW (14 MW solar and 36 MW wind power) renewable power has already been set up," said Rajan Gohain, Union minister of state for Railways, who is also a Lok Sabha MP from Assam.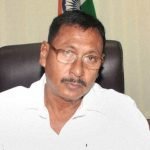 The NF Railways has already taken major strides in terms of renewable energy. "The green initiatives are part of the Indian railway's plan to reduce dependence on conventional energy, and thereby reduce the operational expenditure of the railways and at the same time be ecologically friendly," said Nripendra Bhattacharyya, Public Relations Officer of the NR railway.
The electricity bill of the NF railways has come down significantly after the switch to green initiatives, from Rs 988.80 million in the financial year 2014-15 to Rs 960.74 million in 2015-16, and a further reduction to Rs 948.77 million in 2016-17.
The NF Railways has also focused on use of LED luminaries, installation of solar panels, and distribution of LED bulbs under government scheme to the officials and family members of the railways.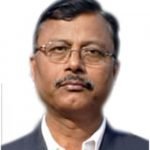 "Several solar panels have been set up by the Railways, and till April 30 2017, panels have been installed at 41 level crossing gates with a total capacity of 26.24 Kwp and another 29 locations with grid connections with a total capacity of 980 Kwp. However all these have been installed within the Guwahati city as of date," said Bhattacharyya.
Bhattacharyya further added that, if these experiments becomes successful in Guwahati, gradually other major railway stations of the region would be able to switch over to renewable power in the years to come.
Green Initiatives
As a part of its switch to green energy, a 700 Kwp solar plant was inaugurated this year at the Guwahati station by Railway Minister Suresh Prabhu, and within this financial year there are plans for two solar panels of 50 Kwp capacity at the NF Railway headquarters at Guwahati, and at 13 locations in the Tinsukia, Katihar and Guwahati railway stations.
The 700 kwp project has been built at a cost of Rupees 6.77 crores which includes comprehensive maintenance for 5 years. This project has been set up by the Container Corporation of India (CONCOR) and Central Electronics Limited (CEL). The project has been set up under the CSR initiative of CONCOR and has been implemented by CEL in close coordination with the Lumding Division of NF Railway.
"This solar plant will cater to the electricity needs of Guwahati Railway station which is the busiest railway station in the Northeast," said Pranav Jyoti Sharma, Chief Public Relations Officer (CPRO), NF Railways.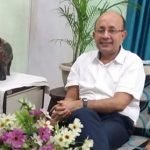 Apart from this, there are plans to set up two panels at workshops and also at 33 locations across the NF Railway region, and in addition to this there are plans to set up panels of 25 Mwp capacity at 10 substations.
"All these solar initiatives has been built under Power Purchase Agreement (PPA) mode and will be grid connected," said Bhattacharjee. However, there are plans to set up 50 more solar panels, each of 10 Kwp capacity each in three more stations– Lumding, Tinsukia and Rangiya, and these will be stand alone type.
Bhattacharyya also told us that there is a plan of putting solar panels on the roof top of railways quarters and some of the railway buildings. The railway is also putting a lot of emphasis on use of LED lights, and 40 stations under NF railways are already using 100 per cent LED lights.
The NF railways is also distributing LED lights under the Domestic Efficient Lighting Programme (DELP) to the railway quarters
Going Green to Greener
Immediately after Assam, the NF railway is exploring railway properties in the region where it will be able to tap solar energy.
"The railway is slowly expanding to other states in the North East region, and more stations are being built. We are trying to check the feasibility of putting up more solar panels and projects in these stations," said Bhattacharyya.
The Railway is planning to explore more areas from where it can derive non-conventional energy, and will also be floating global tenders for feasibility study of harnessing wind power at the Haflong railway station and some other parts of the hill areas in the entire North Eastern region.
"The wind speed in Haflong is very strong compared to other parts of the State and that is why the decision to carry out the study for generating wind power has been taken," said Sharma.
The NF railways is also aiming to go green with environment friendly coaches, and plans to ensure that all the coaches are fitted with bio-toilets by 2020.
An 80 kilometer long route of the Chaparmukh-Silghat Town section has been converted into a discharge free green corridor, and along with that four more sections under the NF railways– Rangiya-Murkongselek (448 km), Badarpur-Agartala (225 km), Silchar-Jiribam (50 km) and Silchar-Bhairabi (83 km) – are also proposed to be converted into green corridors within this financial year.
"There are also plans to build over 3,000 environment-friendly and zero-discharge bio-toilets, and to have those fitted in coaches within NF Railways," said Sharma.