The global adoption of electric vehicles (e-cars) has accelerated, with sales in the first half of 2021 already exceeding those in 2020. Similar tendencies are seen in India as well. This growth, however, is not as rapid as in other countries.
For example, whereas battery electric cars (BEVs) accounted for 5.4 percent of total passenger vehicle sales in Europe, they accounted for a meagre 0.2 percent in India in FY2020.
However, according to JMK Research, E-Cars are predicted to account for roughly 12% of all passenger vehicles by FY2026.
While the Central government has made excellent efforts to support and accelerate the expansion of India's EV ecosystem, recent changes to FAME-II laws show that the government has changed its attention to electric two-wheelers (E2Ws) in order to build demand and achieve short-term growth.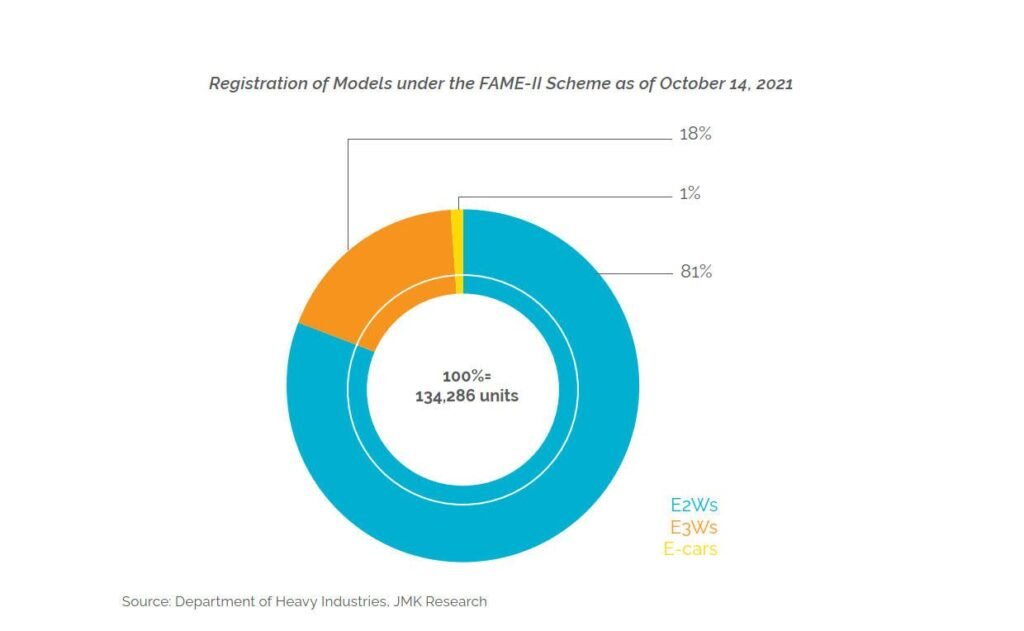 Even in the current climate, switching to electric vehicles from conventional vehicles provides a number of advantages. For instance, as per JMK Research's report, e-cars may have a greater upfront cost than its ICE counterparts, but the total cost of ownership ( TCO) over a five- and ten-year period will be 35-56 percent cheaper for E-Cars, depending on the driving situation.
Over the previous four years, two firms have dominated the electric vehicle industry: Tata Motors and Mahindra, who together account for 80% of the overall market.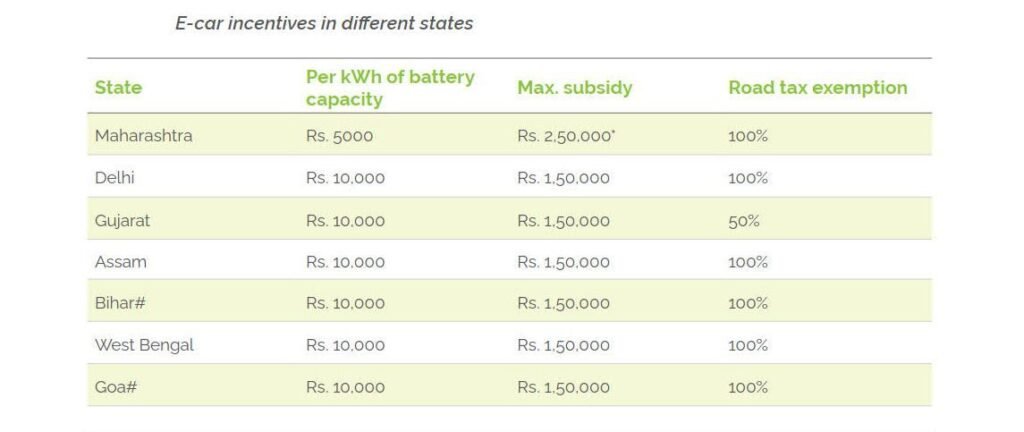 Each of these players has a single model, which is priced between INR 8 lakh and INR 14 lakh. However, the lack of choices in the cheap category (price range of Rs. 8 lakhs) may result in a delayed adoption of electric vehicles.
Other significant impediments to e-car adoption include range problems, a lack of charging infrastructure, a lack of funding channels, and end-user worries about the batteries' safety. In spite of all these impediments the E-Cars market in India is expected to grow at CAGR 153% in the next five years.
The article is based on JMK Research Newsletter; edited by Clean-Future Team