LuftCar, located in Florida, is apparently preparing to begin rolling out its flying cars as early as 2023.
LuftCar's autonomous car may be coupled to a flying module and boasts a peak speed of around 220 miles per hour (350 kilometres per hour) due to a number of elements, including six propellers.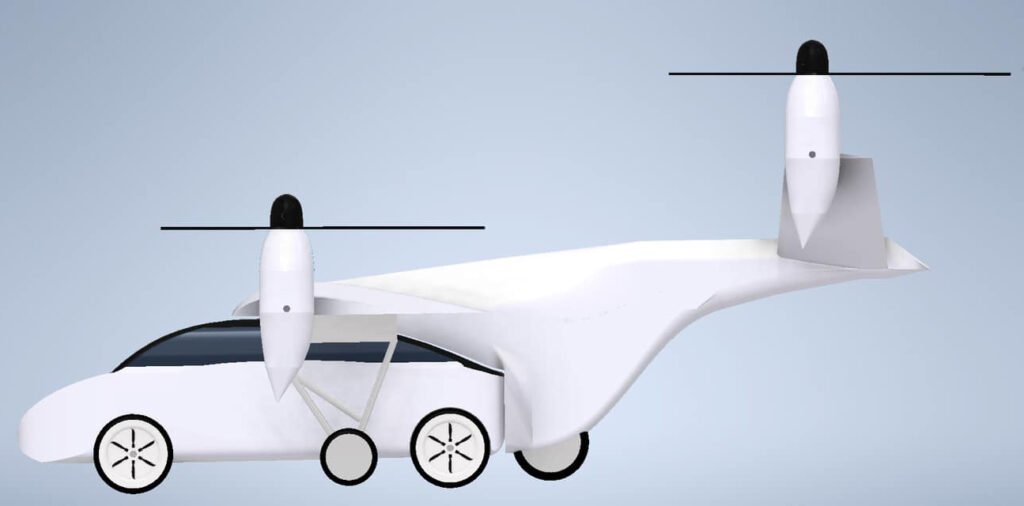 Additionally, it claims to reach a height of around 4,000 feet and travel approximately 150 miles (240 kilometres) in a single trip. And yet, when not soaring through clouds, it might just as readily race on highways. Naturally, the flying module will have to be removed.
Powered by hydrogen, the LuftCar's five-seater vehicle will cost roughly $350,000 when it is introduced. It will be mainly targeted at large organizations and rich people in need of a rapid trip alternative.
There may also be a benefit to urban decongestion.
LuftCar believes that people would really purchase a tiny automobile and an aircraft together; as a result, they will avoid living in crowded cities and will be able to travel easily between far-flung locations and cities.
There is no information yet on the first markets for the device, however the business is presently exhibiting at the Dubai Airshow 2021.
Reference- Hindustan Times, Electrek, Inside EVs, EV Obsession, LuftCar website and PR