Once Full Self Driving (FSD) is fully solved and Tesla reaches either Level 4 or Level 5 autonomy, Elon Musk announced on Twitter that Tesla will support FSD licensing for other manufacturers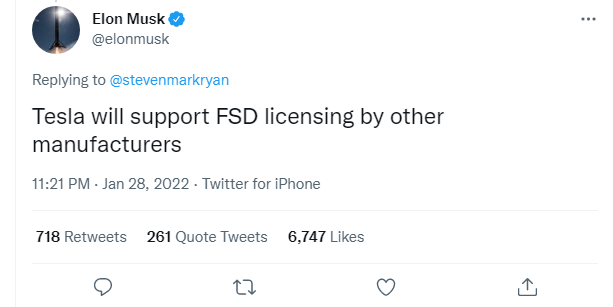 It makes financial sense for Tesla to licence it to other manufacturers. Licensing FSD would add another revenue stream to the company. It's worth noting that Elon did not say auto manufacturers — he said manufacturers. While it's reasonable to assume he had automakers in mind, once perfected, this technology can be used in a wide variety of machines, from cars to actual robots.
This would result in massive profits for the company, something many critics predicted would never happen.
Tesla's accomplishments are not just ahead of the competition; they are so novel and game-changing that they will reshape the world in which we live and how we interact with it.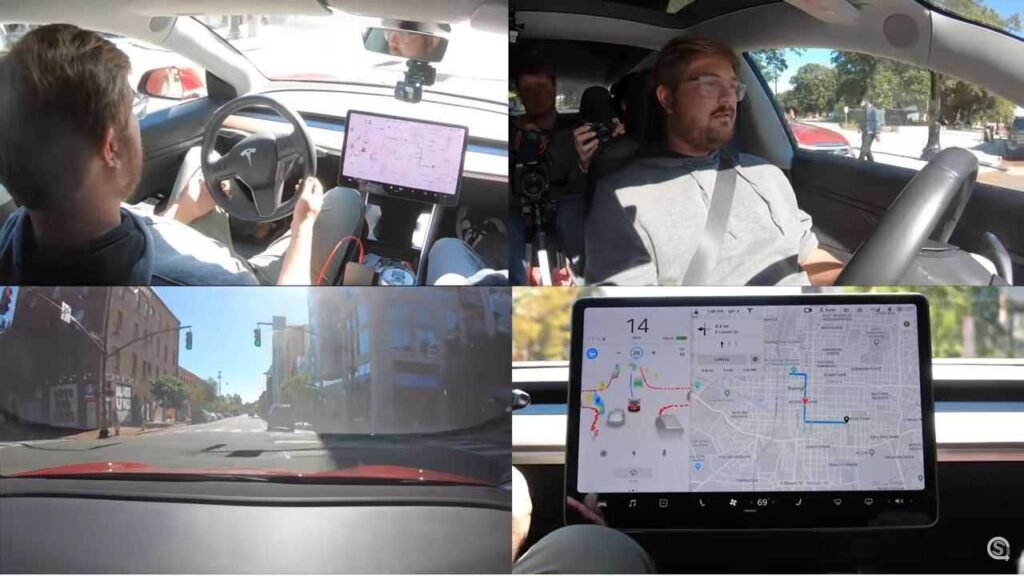 The company is completely confident at this point that it will achieve full self-driving capability this year and that this will become the company's primary source of revenue. It will — if you run the numbers on robotaxis, it's kind of nuts — from a financial standpoint, it's nutty good.
Reference- Elon Musk Twitter Handel, Clean Technica, EV Obsession, Futurism