Vikram Solar Ltd., a prominent manufacturer of solar power equipment in India, is considering manufacturing the glass used in its modules in order to ensure supply and minimize reliance on imports. They are also considering technical partnerships or long-term procurement arrangements with another domestic company.

Glass contributes for around 7-8% of the completed product's worth and roughly 40% of its weight. As domestic manufacture of solar modules develops, it makes little logistical sense to continue depending on imports.
Because glass is a crucial component for Vikaram Solar, they want to ensure that supply chain risks are mitigated, which is why they are considering backward integration.
The motivation for this backward integration also originated because Vikram Solar recently experienced supply chain disruptions caused by the pandemic which has resulted in a spike in prices of key components, such as glass and polysilicon.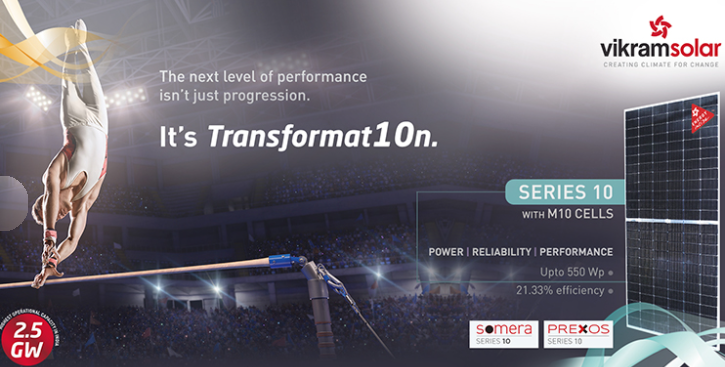 The Kolkata-based, Vikarm Solar, has 2.5 gigawatts of solar module-making capacity with plants in the states of West Bengal and Tamil Nadu, where it's now planning a third facility to make 2 gigawatts of cells and modules.
Reference- Money Control website, Economic Times, Mercom India, Vikram Solar website