An Ola S1 pro electric scooter caught fire just months after it was launched. On Saturday, a video of the incident was released from the Lohegaon region of Pune. The scooter is shown parked on the roadside of a busy business area in the 31-second video, entirely engulfed in flames, probably due to a thermal runway.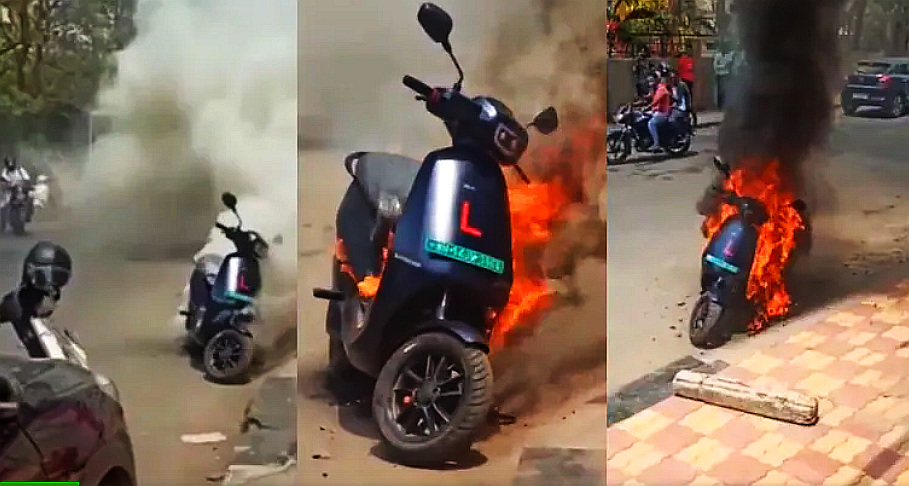 Thermal runaway is an uncontrollable exothermic process that can occur within a damaged or short-circuited lithium-ion battery. While the cause of the S1 Pro fire is being studied, most battery fires are caused by low quality lithium-ion cells or an ineffective battery management system.
Following the occurrence, Ola published a statement stating that the situation is being investigated.
"We are aware of an incident involving one of our scooters in Pune and are investigating to determine the underlying cause. Vehicle safety is of the utmost concern to Ola, and we are dedicated to maintaining the highest quality standards in our goods. We take this situation seriously and will take appropriate steps and provide further information in the coming days."
This, however, is not the first time an electric scooter has caught fire in India. In October 2021 two scooters of Pure EV company caught fire. The vehicle was identified as ePluto.
Safety of the vehicles depends on how efficient the battery management system is, how well the battery is cooled and how good the insulation of the pack itself is from outside elements.
Reference- Autocar, Money Control, HT Auto, ET Auto, Rushlane, Ola website, Network18