India has frequently boasted about achieving progress toward its promises under the 2015 Paris climate change agreement, from reducing emissions to expanding forest cover. However, policymakers have recently been silent on one goal: increasing renewable energy.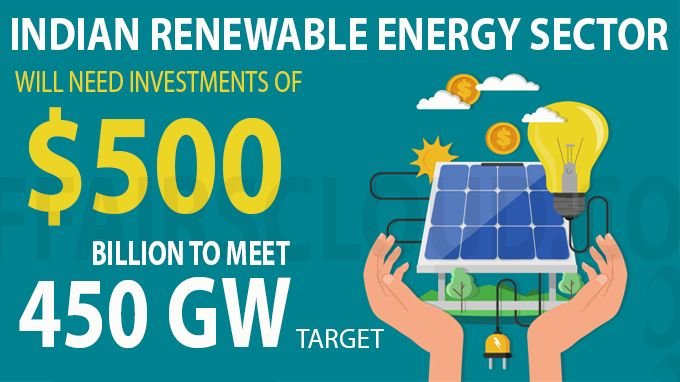 With the epidemic slowing construction and projects encountering logistical challenges, India is on set to fall short of its target of expanding renewable energy output to 175 gigawatts by the end of 2022. According to BloombergNEF, solar and wind alone account for 160 gigawatts, and the country could fall 36 percent short of that figure.
The dismal figures provide insight into India's systemic difficulties. Domestic power suppliers, who account for roughly 90% of all electrical transactions, are striving to cut losses and reduce a mountain of debt. That crimps their ability to buy enough power to service customers, resulting in delayed payments to power producers and stifling growth across the industry.
Financial difficulties in state retailers are a big reason why this year's target appears out of reach. Many federal government-auctioned projects have failed to find purchasers, according to sources familiar with the situation.
So far, over a quarter of wind projects won in auctions have failed to take off owing to distribution utility issues.
India's lofty goal drew the attention of global investors, but the government now has to address some underlying issues. Without it, the government may not be able to fulfill its 2030 objectives.
Reference- BloombergNEF, Economic Times, Mercom India, Business Today, The Financial Express