Red Hook Terminals is one of the major freight handling facilities on the United States' east coast. The terminal recently purchased ten BYD battery-electric terminal tractors to replace some of the diesel trucks which were used to carry goods around the facility.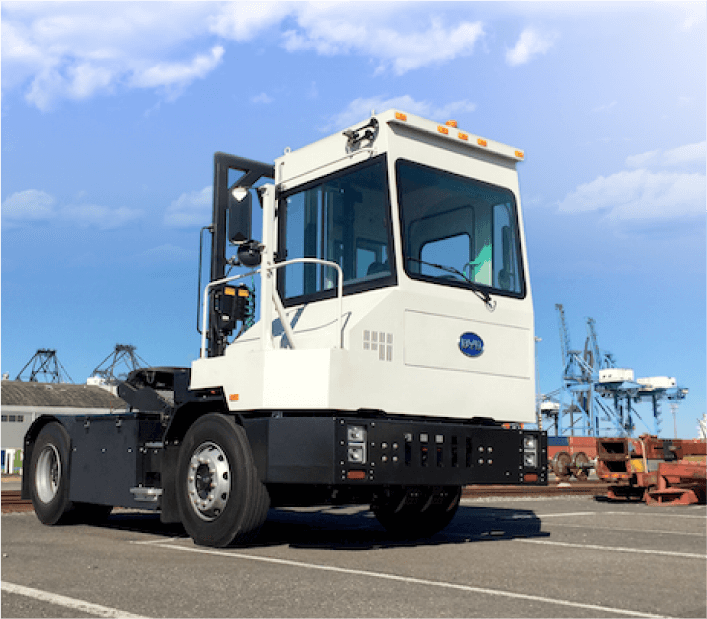 The battery-electric tractors are being used to move cargo containers at the Red Hook Terminal in Port Newark, as well as to make runs to the other terminals at Port Newark and Port Elizabeth, and to haul cargo to the Millennium Marine Rail facility.
There were some reservations about doing so. Will the benefits of electric tractors promised by EV proponents be realised in the real world, where dependability is critical to keeping freight moving? Is charging the trucks going to be a problem?
The data is in after the first full quarter of employing the BYD terminal tractors, and the results are remarkable. When compared to prior performance with diesel-powered vehicles, Red Hook's electric fleet delivered an 81 percent reduction in fuel expenses and a 90 percent reduction in climate-altering CO2 emissions, all while maintaining 100 percent uptime of the terminal tractor fleet. Both the BYD terminal tractors and the AMPLY Power control systems are fully operational.
Armed with this data, advocates for electric trucks and other heavy-duty commercial vehicles no longer have to rely on promises, predictions, or suggestions. They now have real-world evidence that switching electric can boost production while decreasing costs and drastically slashing pollution.
Red Hook is now pursuing additional emission reduction projects so as to achieve net zero by 2025.
Reference- Red Hook PR, BYD website, AMPLY Power Control Systems PR, Clean Technica