Religions have been born on riverbanks throughout history. Along the rivers, imperial capitals and civilizations have risen, ebbed, and flowed. The same is true for the Ganga.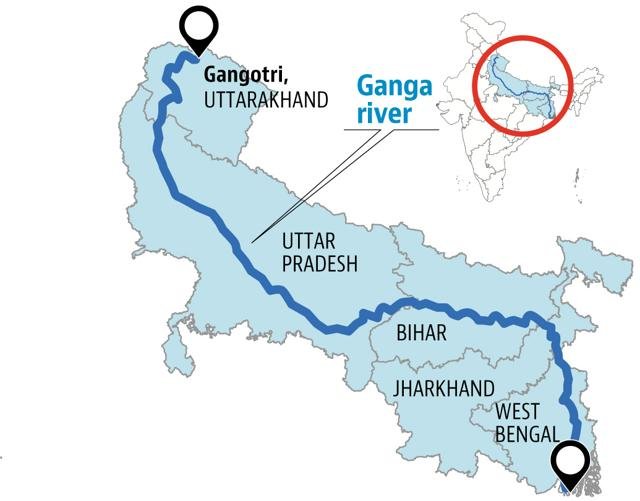 The Gangas river, which originates at the confluence of the Alaknanda and Bhagirathi rivers, flows almost 2500 kilometres from the snow-capped Himalayas across the vast alluvial plains of north India before meeting the Brahmaputra and joining the sea.
The Ganges, which is nourished by several tributaries, runs through some of the most densely populated areas of India and Bangladesh, providing a crucial water source for over 655 million people.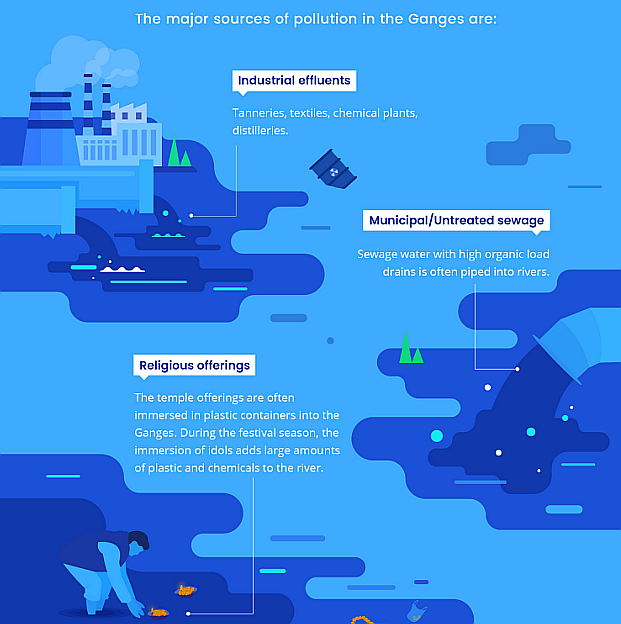 For decades, the Ganga river has carried more than just prayers downstream: municipal waste, untreated sewage, industrial chemical effluents, agricultural runoffs, and religious offerings have polluted the waters, with plastic as the most pervasive, persistent pollutant.
Throughout its journey, the ganga river accumulates plastic – macro, meso, and micro, from various sources, and transports it towards the sea.
With about 0.12 million tonnes of plastic released into marine environments each year, the Ganges network is the world's second-largest plastic polluting catchment, and it is one of 14 continental rivers into which more than a quarter of worldwide garbage is thrown.
Some proposed solutions to dealing with the plastic discarded in the river include finding and adopting alternatives to plastic, and then addressing terrestrial sources and dumping grounds, before tackling marine litter.
Reference- Break Free From Plastic, Science Direct, Mongabay website story, BBC, National Geographic