The much-anticipated electric vehicle (EV) revolution has finally arrived in India. Because of a 16-20% increase in petrol costs over the last year, many people see the transition to electric vehicles as a necessity rather than an experiment.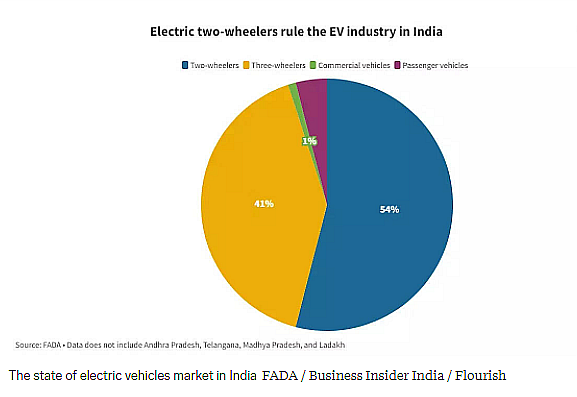 The biggest news is that the Indian electric two-wheeler (2W) market has grown more than fivefold. However, it is not just the electric 2W sector that has experienced a significant increase — three-wheelers, commercial vehicles, and passenger vehicles (cars) have all had significant increases in 2022.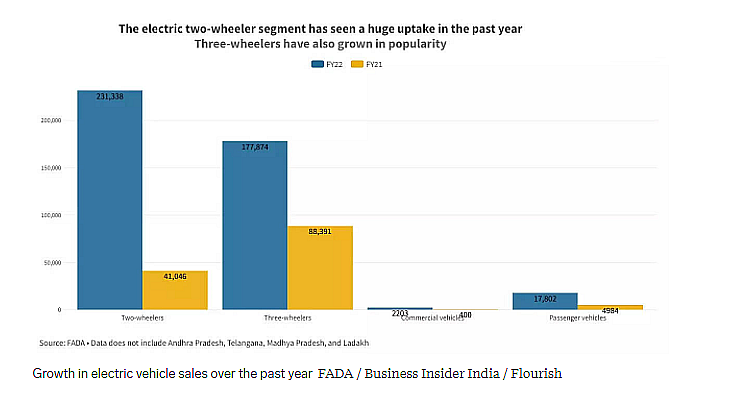 According to the Federation of Automobile Dealers Associations (FADA), electric vehicle sales will more than triple in 2021-22. It is now evident that India will ride the EV revolution on two wheels. In terms of sheer numbers and growth, the electric 2W sector has emerged as the unchallenged leader. The electric 2W sector currently accounts for more than half of all electric vehicle sales in the country, well outpacing the 3W segment.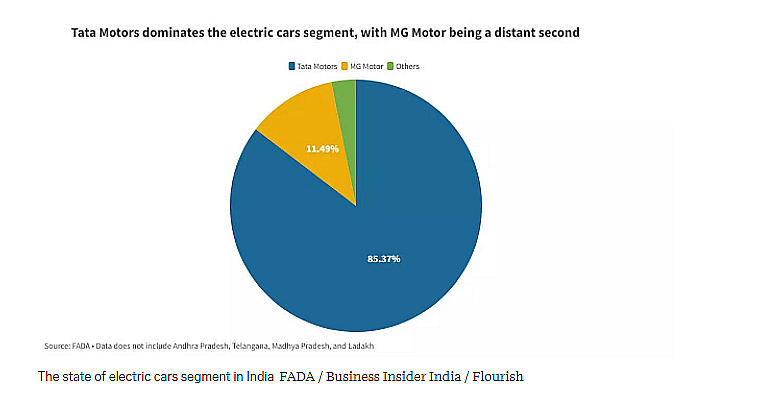 While electric car sales have more than tripled, they remain a niche category, owing to the fact that electric automobiles are many times more expensive than electric bikes and scooters.
When it comes to electric motorcycles and scooters, India is a price-sensitive market, as evidenced by the fact that consumers have rewarded cost above smart features. According to FADA sales statistics, two businesses – Hero Electric and Okinawa – control half of the market.
Reference- Autocar, Business Insider, ET Auto, FADA website and Data, Inside EVs