Reliance Industries is building a gigawatt-scale solar power business and is looking for land to build 100  gigawatts of solar power capacity. The business plans to build this capacity by 2030.
A quarter of this capacity will most likely be used for captive consumption, with the remainder supplied to distribution corporations or commercial and industrial users. ‌
Reliance Industries plans to build gigafactories to produce solar modules, electrolyzers, fuel cells, and batteries. In the western state of Gujarat, the business is developing a fully integrated solar module manufacturing facility. This plant will manufacture polysilicon, wafers, cells, and modules. Under the government scheme, the firm is entitled for $3 billion in production-linked incentives.
Reliance Industries has made many investments in recent months. It paid $771 million for module producer REC Solar Holdings, UK-based sodium-ion battery firm Faradion, and a 40% share in Sterling and Wilson, the world's largest solar EPC company. It has invested in the German solar wafer producer NexWafe GmbH as well as the Massachusetts-based energy storage business Ambri Inc. ‌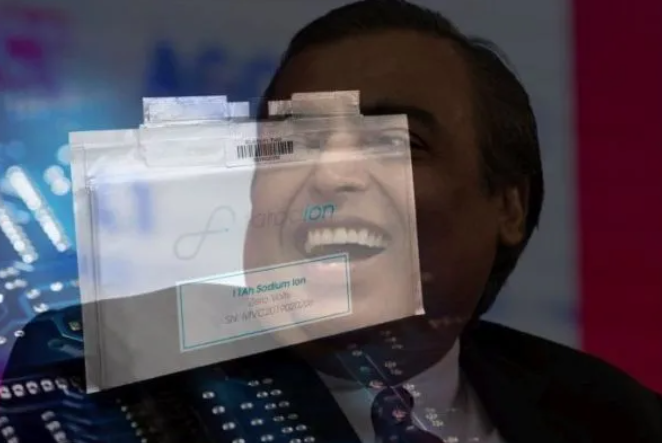 The aforementioned investments merely indicate that Reliance Industries, which derives more than half of its income from crude oil refining and petrochemical manufacture, sees a bright future in sustainable energy.
Reference- Network18, CNBC, Economic Times, Mercom India, Money Control