You've undoubtedly seen a half-dozen or more flying vehicle designs come and go. However, have you ever seen one going down the road?
You now have. Up there is a moving prototype of the Alibaba-backed XPeng flying car concept, and it appears to be quite genuine.
XPeng is one of the few big firms with a realistic chance of delivering a "Tesla killer" to market. Since 2016, they've shown five different iterations of their flying vehicle idea, although the majority of those "cars" looked more like remote-controlled drones with seats on them.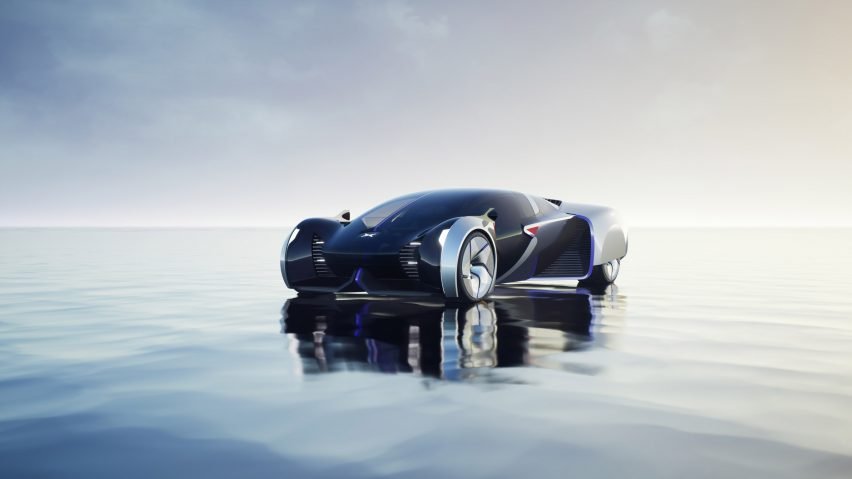 They haven't looked like what most people conceive of as "cars," to be sure, but the sixth iteration of the automobile finally does. It's a car, just that it's a car with a heavy-duty top box (the rotor casing) on the roof.
Xpeng's urban air mobility (UAM) unit HT Aero is working on the road-capable flying car. Unlike most contemporary UAM vehicle designs, this flying car will be able to operate both in the air and on the ground, and will have a folding twin rotor system that turns it from a car to a flying aircraft.
According to the Xpeng renderings, the vehicle will have a steering wheel for driving and a single lever for flying. The front wheels have been shifted forward, resulting in a longer total wheelbase, and the shock absorbers look to be substantially beefier – which is presumably what you'd want if you had to bring it down for a rapid landing.
Aside from that, spy images reveal a big casing on the roof to keep the rotors in place when not in use – which makes reasonable, considering one of the problems of creating a flying car/driving drone like this would be securely locking the rotors to prevent damage to them while driving (which would explain the heavy-duty top box). They will be available by 2024.
Reference- Globe newswire, Xpeng Europe's Online Newsroom, Dezeen, Clean Technica, Futurism, Inside EVs