While we wait for OEMs to scale up production in preparation for broad adoption of electric heavy goods vehicles, it is critical to eliminate as much diesel as possible from the world's present fleet of internal combustion engine trucks.
Sono Motors has introduced solutions for three main sectors – buses, electric transporters, and refrigerated vehicles – in an effort to drive the worldwide expansion of this section of the business.
According to Sono Motors, the company's revolutionary solar technology has been built to allow smooth integration into a range of vehicle layouts and even curved surfaces like as a bus roof shoulder. They have created a flexible and light-weight sandwich panel body panels for cargo box cars that provide seamless integration and excellent heat dispersion.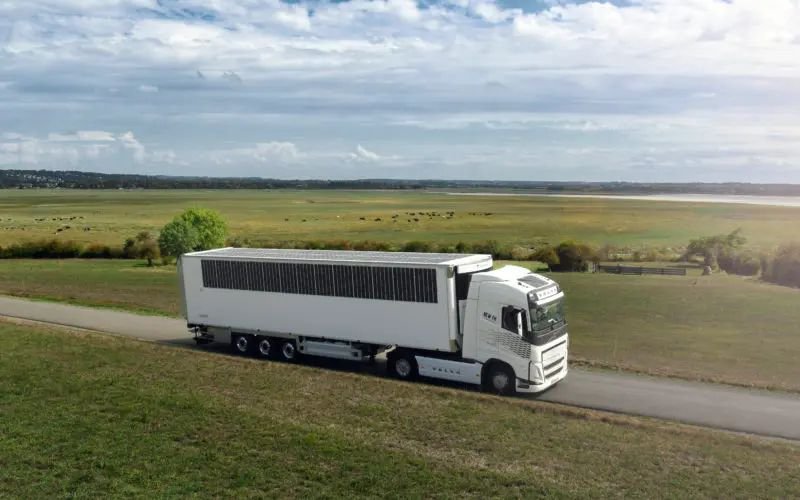 Their Solar Bus Kit is a full and effective retrofit solution designed for the most prevalent 12-meter public transportation bus types on the European market, such as the Mercedes-Benz Citaro and MAN Lion's City.
The Kit enables subsystems such as heating, ventilation, and air conditioning (HVAC) to be powered partially by renewable energy, saving fuel, CO2, and money. It can save up to 1,500 gallons of diesel per bus each year and up to 4 tonnes of CO2.
Sono is also collaborating with : CHEREAU, KGEL, MTTE (Mitsubishi subsidiary), and Wingliner. Full solar integration on the top and sides of a 40t semi-truck trailer is estimated to meet up to 50% of the cooling units' annual average energy demands.
These solar retrofit kits could be key solution to unlock efficiencies and savings from the current fleet of diesel trucks around the world.
This is a PR Agency Feed; researched and edited by Clean-Future Team