BMW is preparing to launch its third generation electric vehicles utilizing its all-new Neue Klasse chassis. The first models are not expected until 2025, yet the firm is already bragging about them.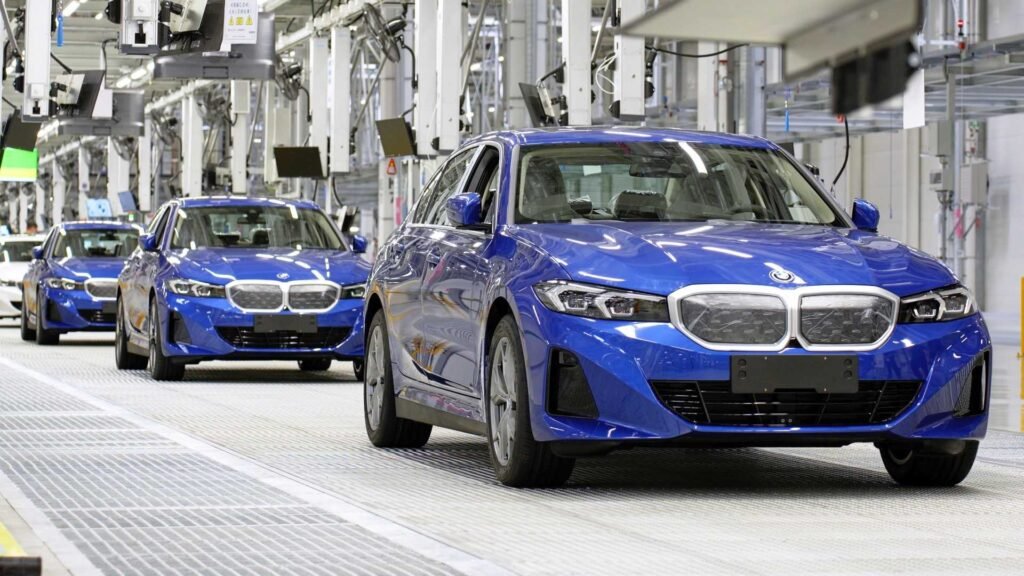 BMW said in September that the new cars will cut embedded carbon emissions — mostly via advances in battery manufacture — and significantly boost the use of recycled materials, while also making cars more recyclable when they reach the end of their useful life.
According to the company, $4 trillion in materials for battery manufacture would be required between now and 2050. Raw material production and usage account for 45% of emissions, while only 9% of all materials are currently recycled.
BMW will abandon its past reliance on prismatic cells in favor of spherical battery cells. They will be 46 mm in diameter, as pioneered by Tesla, but may be of varying lengths to satisfy the demands of any unique use case.
Whereas Tesla uses just 4680 batteries, BMW claims its upcoming SUVs will utilize 46120 cells and sedans would use 4695 cells.
The Neue Klasse chassis can handle up to four motors and is adaptable enough to satisfy the demands of the company's complete electric vehicle lineup, from the 1 series to the full-size X7. In terms of aerodynamic efficiency, Neue Klasse vehicles will outperform earlier models by at least 25%.
The BMW automobiles constructed on the Neue Klasse chassis appear to provide a thrilling boost to the entire EV revolution, not simply the top of the market.
Reference-BMW PR, Inside EVs, Autoblog, Electrek, EV Obsession