According to the report "Solar Means Business"- that tracks and analyzes business solar adoption, the top five corporate solar customers in America are Meta, Amazon, Apple, Walmart, and Microsoft.
American businesses have installed about 19 gigawatts (GW) of on-site and off-site solar capacity through June 2022, more than double the 9.4 GW added in 2019. Off-site corporate solar procurement has rapidly expanded and currently accounts for 55% of all commercial solar use.
Because of solar power's great versatility, it's being put on a warehouse roof, a carport, or at an off-site facility, demonstrating the different ways in which businesses are fulfilling their demands with clean, inexpensive energy. From data centers to industrial freezers, the most energy-intensive business operations are turning to solar power as the most reliable and affordable way to power their infrastructure.
Meta now has the largest corporate solar portfolio in the United States, with installed solar capacity increasing from 177 megawatts (MW) in early 2019 to 3.6 GW today. Target is the greatest corporate consumer of on-site solar energy, but Microsoft has risen to the top ten owing to the construction of 479 MW of new solar power capacity since 2019.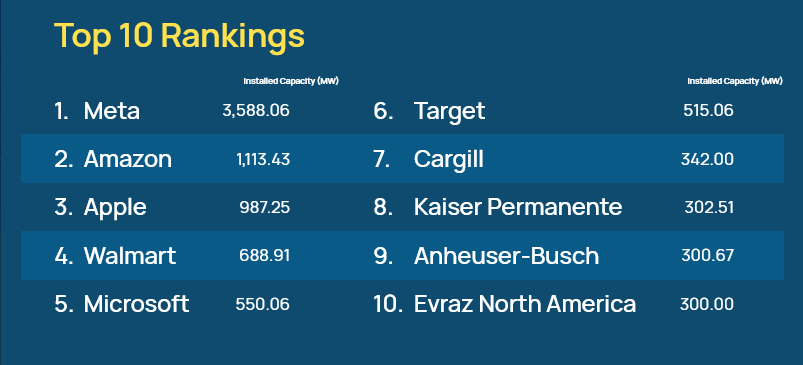 Walmart has been in the top five for the previous 10 years as a result of its diverse assortment of on- and off-site solar.
Solar power is being utilized to power essential information and data infrastructure in data center facilities by firms such as Intel, Google, Switch, and Digital Realty.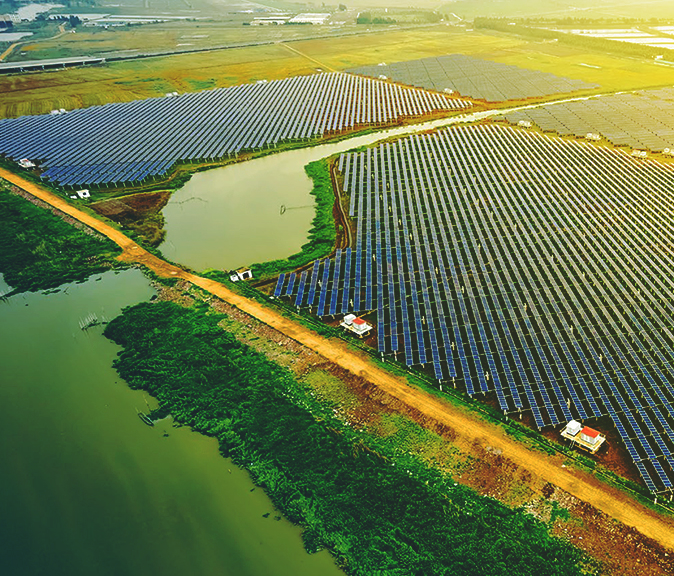 The complete analysis includes nearly 47,000 business solar systems around the country, which create enough electricity to power 3.2 million households and offset 20.4 million metric tons of carbon each year.
Businesses invest in solar for a number of reasons, including as powering their operations, meeting environmental goals, or just lowering their electricity bills. The firms included in the study are setting the standard.
To download the full report, view the interactive charts, and explore the report's underlying data, visit www.SolarMeansBusiness.com. The above article is based on this report.