Allison Transmission has collaborated with Nikola Corporation, a global leader in zero-emissions transportation, energy supply, and infrastructure solutions, to test its Class 8 battery-electric vehicle (BEV) and hydrogen fuel cell electric vehicle (FCEV) at Allison's cutting-edge Vehicle Electrification + Environmental Test (VE+ET) Center.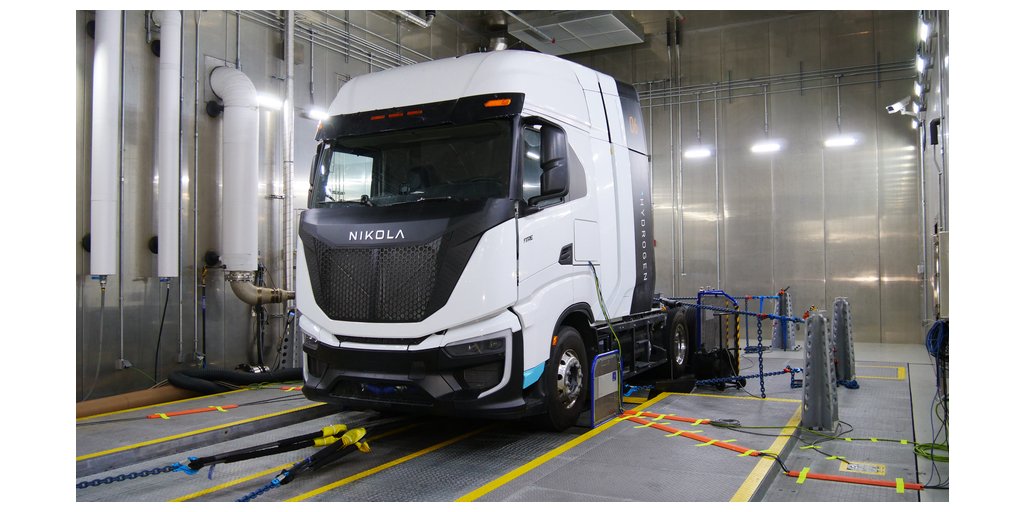 The two businesses worked together to test the performance of BEVs and FCEVs using controlled temperature settings and dynamometer road simulations capable of mimicking a wide range of duty cycles. To enable for uninterrupted test runs, Nikola's hydrogen refueling equipment was used, as well as a continual flow of hydrogen provided by the facility. The cars were evaluated by monitoring battery management and HVAC testing, which used sun simulation to simulate severe temperatures.
Allison mimics real-world applications and environment conditions at the facility, helping OEMs to shorten product development and validation times, letting them to bring novel technologies and automotive systems to market faster and more efficiently. Furthermore, compared to on-road testing, doing testing in a condensed timeframe that is not reliant on seasonal climate and road conditions results in lower expenses.
The 60,000-square-foot VE+ET Center is the only one of its kind in the Midwest, allowing for year-round testing in a single location. Customers can use the facility's dedicated test cells and suites, which provide the capabilities and collaboration required for innovative product development.
This is a Businesswire Feed; edited by Clean-Future Team