Peter and Minke van Wingerden, a Dutch husband and wife team, are experimenting with sustainable agriculture. They have developed a high-tech micro-dairy dubbed Floating Farm, which can be spotted bobbing in Rotterdam's harbor.
The modernist edifice accommodates 40 Maas-Rijn-Ijssel cows that generate around 200 gallons (757 liters) of milk each day. Aside just feeding the local population, the aquatic farm is contributing to the global discourse about how the climate issue is forcing farmers to reevaluate how – and where – they produce food.
The Van Wingerdens are betting on a strategy that does not require any land at all. Peter, a former property developer with an engineering expertise, was inspired for the Floating Farm by a climatic disaster half a globe away. During a visit to New York City in the aftermath of Hurricane Sandy, which devastated the northeastern United States in 2012, he witnessed how flooding delayed the supply of fresh food to millions, an issue he was certain would worsen in the following years.
So he used his knowledge in aquatic architecture to design approximately 10,000 square feet (929 square meters) of floating farming area. If his experiment is successful, it will not be subject to increasing sea levels or severe floods.
The experimental farm of the Van Wingerdens floats on pontoons, rising and sinking with the tides (which, in Rotterdam, fluctuate about eight feet each day).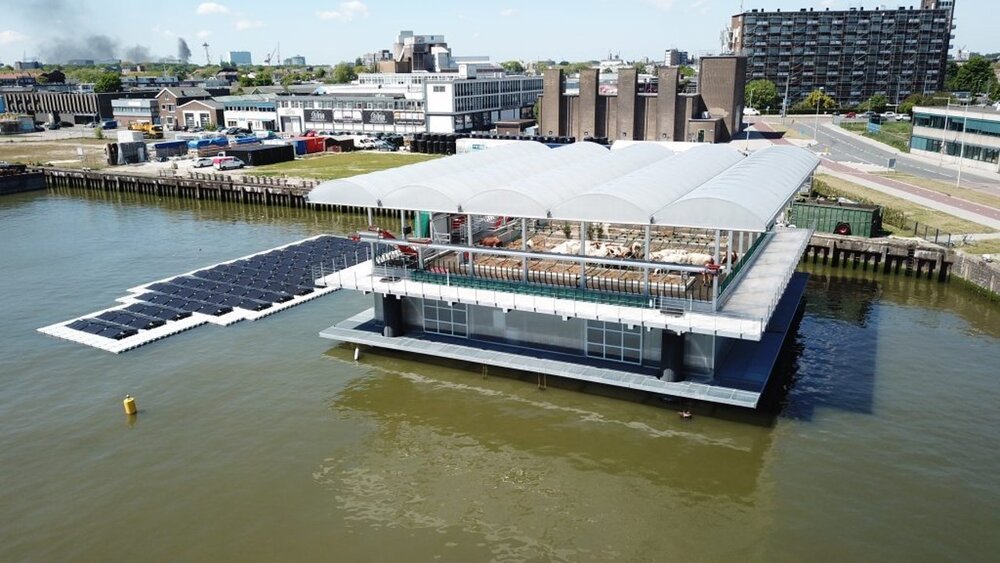 The milk is processed into butter, yogurt, and other dairy products in the middle level. Rain and desalinated saltwater are cleansed for eating by the cows on this level.
Meanwhile, the animals' feces is turned into fertilizer, which is then utilized on local soccer fields, where the grass clippings are recycled as feed.
A naturally cold chamber at the bottom of the tower is used to mature up to 1,000 wheels of gouda-style cheese at a time, some flavored with curry, others with wild garlic, and all for sale through the farm shop. In other words, it is a self-sustaining circular system, not just environmentally, but also economically.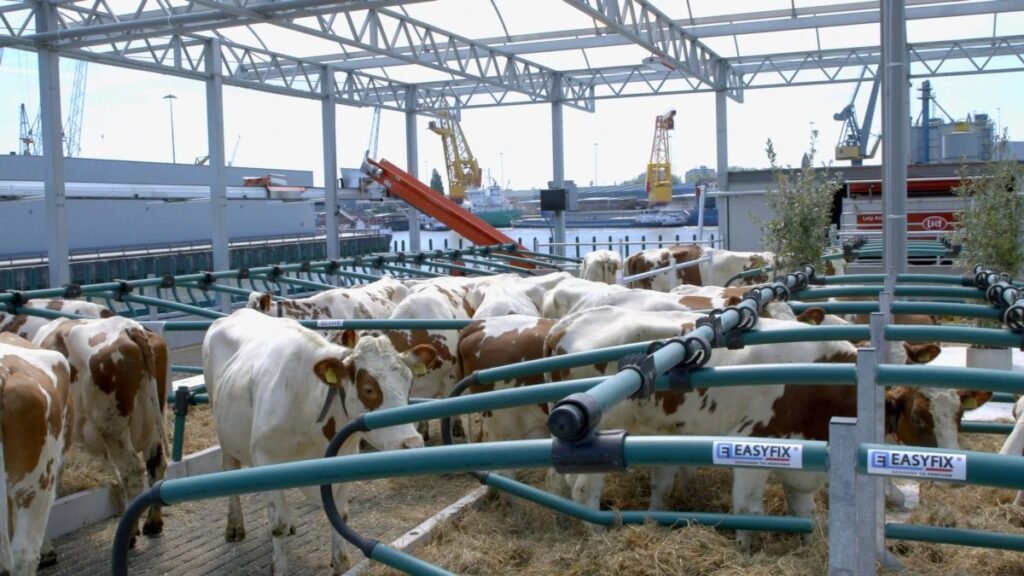 The Van Wingerdens' model is ready for replication, which is precisely what the Floating Farm's 14-person team is working on right now. A floating vegetable farm is being planned to replace the present Floating Farm in the space next to it. Permit applications for comparable constructions are also being accepted in Dubai, Singapore, and the Dutch towns of Haarlem and Arnhem.
Reference- Floating Farm, Interesting Engineering, New Horizon, National Geographic, The Guardian