On-the-move power chargers have become even more versatile, thanks to Belgian startup Sunslice Solar, which has expanded its product line to include a backpack charger called the Fusion, to accompany the company's Volta wallet charger and the pocket-sized Photon charger.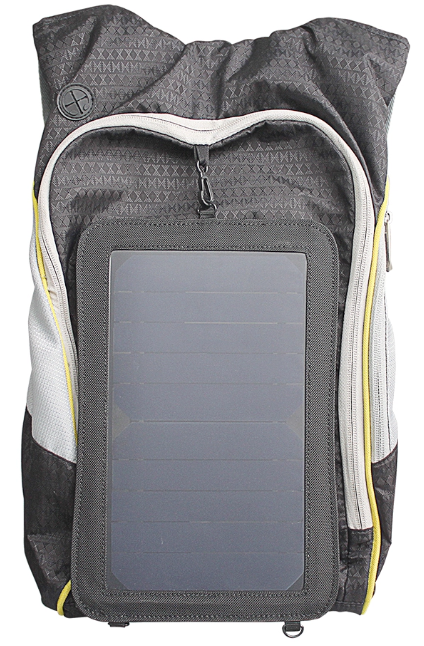 The Sunslice Fusion solar charger is a powerful and lightweight device created to power all your wildest adventures, the company says. The sturdy 6 Watt solar panel will rapidly charge any device via the integrated USB port.
The back of the panel includes a net pouch to safely hold and charge your phone or power bank battery while you enjoy nature. The Fusion follows the pocket-sized Photon, touted as 'the smallest solar charger in the world," The Photon Light, and the Volta.
The Photon is a solar charger that has "the best power-size ratio in the world, which means that it has the fastest charging speed in the sun regarding their small size compared to their competitors.
Sunslice now has two major retail stores in Belgium, and are currently developing partnerships with more retailers in France, Luxembourg, Germany and in Australia.
The potential for products like these is massive. According to MarketsAndMarkets, "The power bank market was valued at $7.77 billion in 2016 and is expected to grow at a CAGR of 21.2% between 2017 and 2022.
Reference- Clean Technica, Sunslice website