A study conducted by Kroger, one of America's largest grocery chains, and the Plant Based Foods Association found that when refrigerated plant-based meats are displayed in the meat section of a grocery store, sales increased by 23% on average.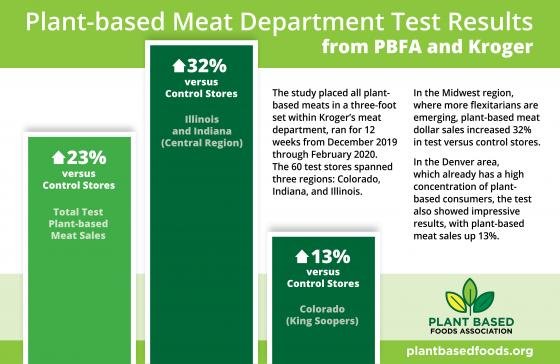 The data was collected over a 12 week period between December, 2019 and February of this year.
During the Kroger experiment, sales jumped 32% in the Midwest, where flexitarianism is growing. In the Denver area, where Kroger operates stores under the King Soopers banner, plant-based diets are more common and sales grew 13% over the control stores.
Plant-based meat sales in the United States totaled $939 million in 2019, up from $682 million in 2017, according to the Good Food Institute, a not-for-profit that works in the industry.
The Fast-food chains also have embraced the trend from the Impossible Whopper at Burger King to the Dunkin' Beyond Sausage Sandwich to the vegan spicy chorizo at Blaze Pizza.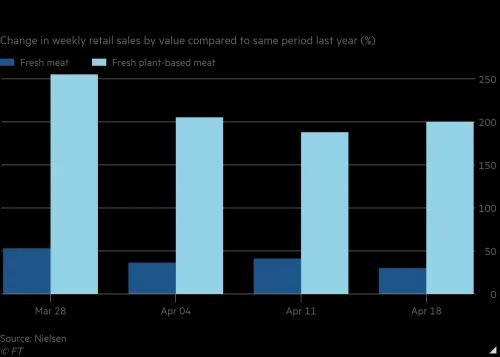 As plant-based meat sales continue to grow, with sales increasing even more rapidly compared to pre-pandemic levels, this research becomes even more compelling for retailers to locate plant-based meats in the meat section if they want to maximize sales by reaching more consumers.
Reference- FastCompany, Progressive Grocer, Clean Technica, Plant Based Foods Association (PBFA) Study