A startup called Hybrid Air Vehicles (HAV) has an unusual idea for helping clean up the aviation industry: replacing airplanes with blimps, at least for short-range flights.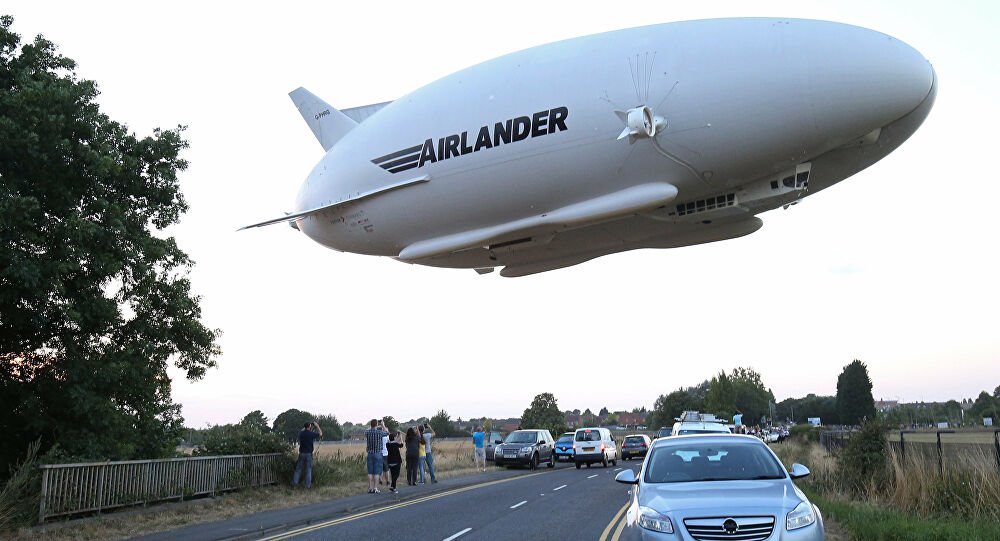 Cutting down on the number of planes traveling short distances could help airlines drastically cut their carbon emissions.
HAV, which secured funding from Iron Maiden frontman Bruce Dickinson, says that its airships only emit about ten percent of the greenhouse gases of a passenger plane, and that number could shrink even further as the company works to electrify its fleet.
The company compares it's airships to a "fast ferry."
It claims that a short-range blimp journey would take just about the same amount of time as riding an airplane, but that's only when the time spent checking in, navigating security, and waiting at an airport is factored in as part of the total journey.
The routes for the 100-passenger Airlander 10 airship include Barcelona to Palma de Mallorca in four and a half hours.
For now, HAV is still working out deals and partnerships with existing airlines, but it hopes to announce routes within the coming months. At that point, airlines that buy into the idea may be able to start cutting back on the number of flights between nearby cities.
"The aircraft were designed to travel very long distances, for going very short distances this is actually a better solution with much lesser carbon footprint."
Reference- HAV website, Futurism, The Guradian, Bloomberg