Okinawa, an electric scooter manufacturer, ended FY21 with a revenue of 155 crore. It has sold over 1 lakh scooters to date and has risen to become India's second largest electric scooter manufacturer, with a 17% market share.
While Hero Electric leads the pack with a 36% market share, Ampere is second with 14%, followed by Ather with 11%, according to statistics from consulting company JMK Research.
Okinawa has a production unit in Alwar, Rajasthan, with a single shift capacity of 90,000 vehicles per year; the company offers three high-speed e-scooters and two low-speed models with costs ranging from 61,998 to 1.05 lakh.
The company is now intending to spend Rs. 200 crore in the establishment of a new facility capable of producing up to 1 million units. By 2025, the ambitious goal is to sell over a million devices.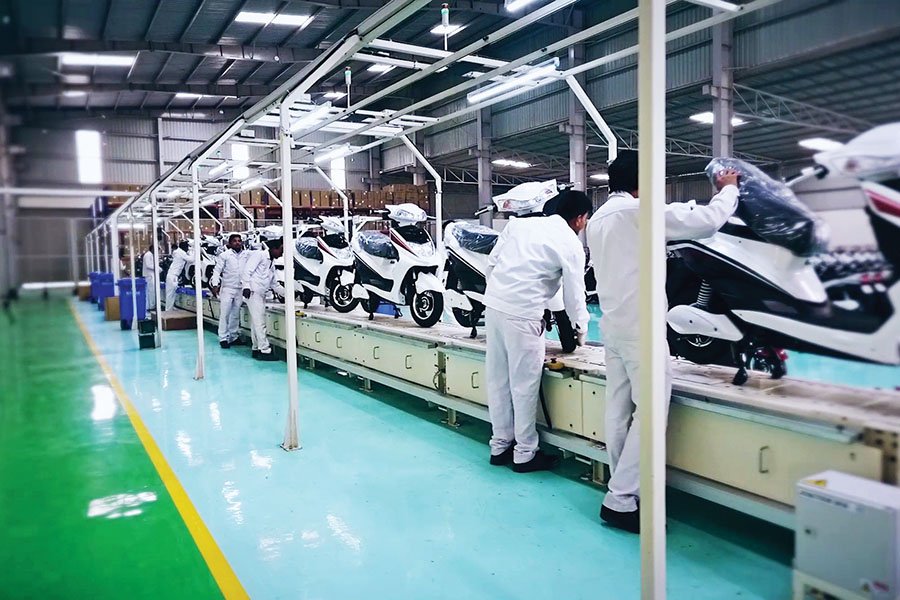 According to car experts, Okinawa's success is primarily due to two elements. To begin, it offered a range of low- and high-speed scooters and struck a balance between price and value offering.
It began as a mainstream brand with the debut of EVs priced over 60,000 and has now shifted to the luxury segment with the launch of the iPraise+, which is priced at 1.5 lakh and boasts to go 139 kilometres on a single charge.
However, it was the second aspect that proved to be magical. Okinawa was able to eradicate customer 'range anxiety.' Users can remove the battery and charge it at home with a common three-pin plug.
The startup eliminated all concerns about charging infrastructure in one fell swoop. Additionally, this function eliminates the risk of overheating or other concerns if the battery is left in the scooter overnight to charge.
Okinawa distributes its products via a network of over 400 dealers mostly across Karnataka, Tamil Nadu, Maharashtra, Gujarat, Rajasthan, and Odisha. Keeping out of the congested main cities helped them significantly in becoming India's second biggest EV scooter company.
This is a PR News-feed; edited by Clean-Future Team