Green H2 -1-1-1 ($1 for 1 kilogram of green hydrogen in 1 decade) is the latest buzzword in the realm of global energy goals. The term may be new, but the physics behind it dates back to the nineteenth century, when Jules Verne wrote about hydrogen fuel in his 1875 novel The Mysterious Island.
After being extracted from coal (brown hydrogen), natural gas (grey hydrogen), renewable energy (green hydrogen), and water; hydrogen (blue hydrogen), nature's lightest and most plentiful element, may be used as energy. 
Although such technologies have been known for decades, they have failed to become economically viable since the output is less than the energy necessary to manufacture it. But this is set to change with governments and companies making green hydrogen an important part of their carbon neutrality goals.
Prime Minister Narendra Modi kicked off the ball by unveiling a 25-year roadmap for hydrogen development in his speech on India's 75th Independence Day and announcing the National Hydrogen Mission to achieve the larger goal of self-reliance in energy production by India's 100th Independence Day in 2047.
For the energy-strapped The route to energy security in India, which aims for carbon neutrality by 2070, involves a combination of oil, coal, mixed fuels, natural gas, renewables, and electricity.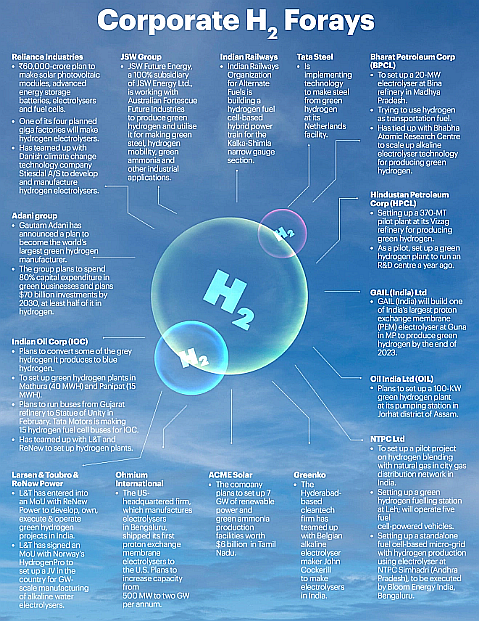 Currently, India's $3.12 trillion economy requires 1,650 billion units (BU) of power generated by almost 400 GW of capacity. Green power accounts for only 17 percent of this total. When the GDP reaches $5-7 trillion in the next decade, at least 3,000-4,000 GW will be required.
Furthermore, at present rates, the cost of energy imports will triple by 2040. The only way to overcome these enormous hurdles is to use as many renewable and locally accessible energy sources as possible.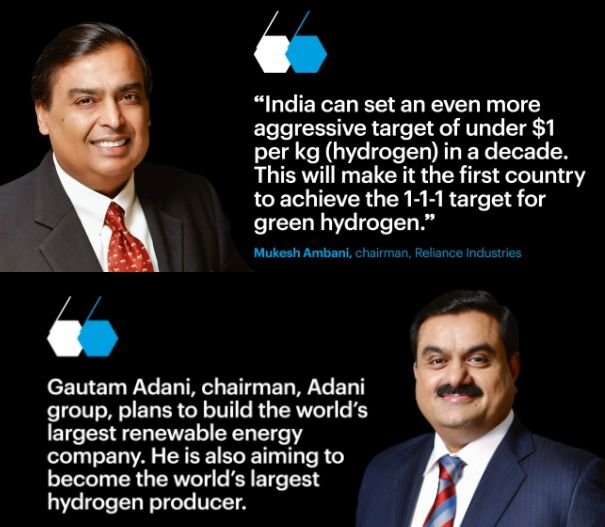 Building a policy-driven ecosystem, according to industry and experts, is essential for a green hydrogen revolution. This involves locating electrolysation units and storage tanks near industrial facilities, constructing cryogenic tanks, and providing incentives such as the PLI scheme for electrolysers. This is what the 'National Hydrogen Mission' aims to achieve.
Reference- Fortune India, Business Insider, Businee Standard, Mercom India, JMK Research Report, TERI