This year's Glasgow Climate Change Conference (COP26) has been riddled with double standards, with many world leaders flying in on private jets to attend the event.
Even the food served at this year's UN-hosted COP26 had a significant carbon footprint of its own. There was plenty of meat and fish on display at this event despite the fact that raising livestock contributes significantly to global warming.
According to the Paris Climate Agreement, the ideal scenario for achieving climate goals is 1.1 pounds of CO2 emissions per meal. As the conference's own website points out, a vegetarian diet is one of the "most effective ways for us to reduce our carbon footprint."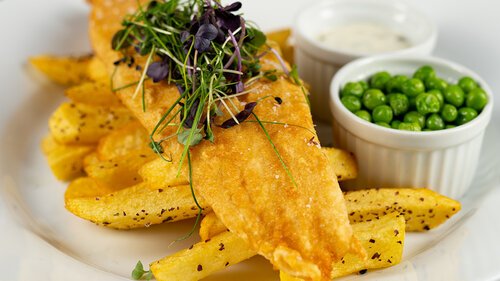 Each dish served at the conference was advertised with its carbon footprint in an effort to educate the attendees and perhaps influence their decisions.
This "utterly reckless inclusion on the COP26 catering menu is a damning indictment of the government's total failure to grasp and again double-standards written all over"
"This was like serving cigarettes at a lung cancer conference."
Reference- COP26 website, The Big Issue, The Guardian, BBC Earth